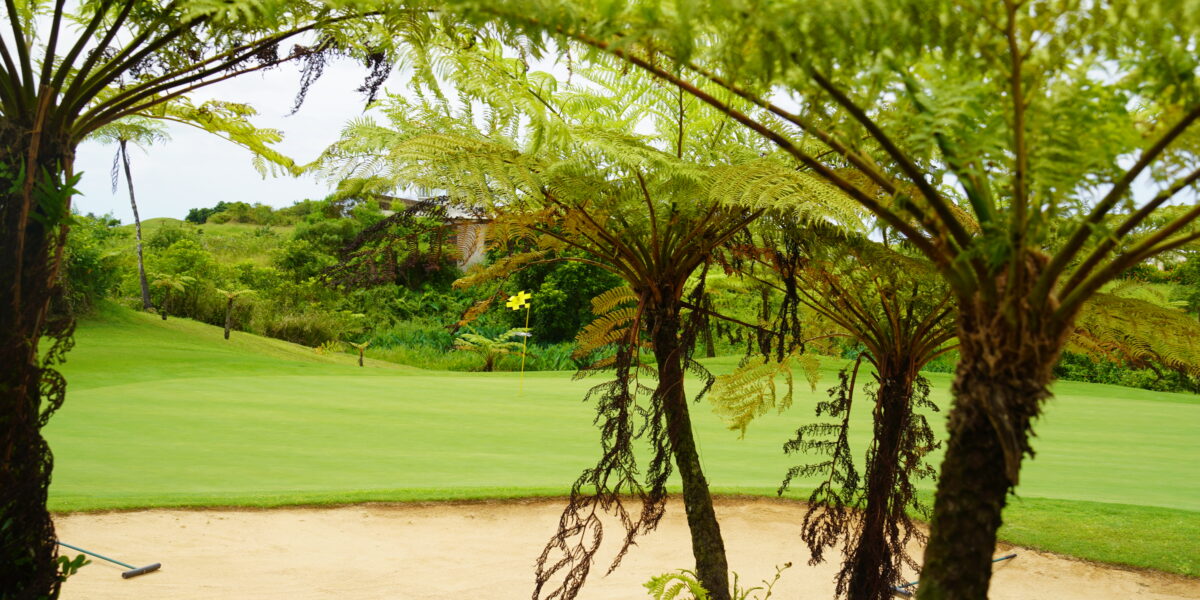 Taking ourselves away from the coastal golf in Mauritius, on a nice sunny day we arrived at Avalon Golf Estate.  Set 500 meters above sea level, higher in the hills this is another Peter Matkovich design of repute and one we were looking forward to playing.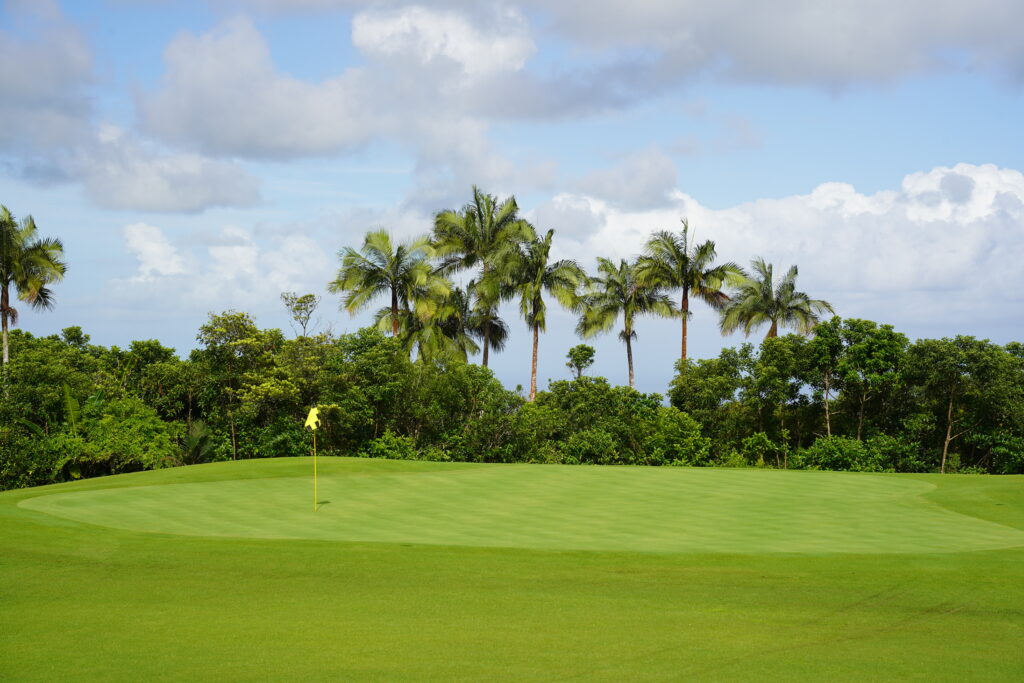 A strong breeze was present on the day we played, and that strong breeze made the golf course playable in a lovely temperature more akin to our British summer, a welcome break from the 30 degree heat of the Mauritian tropical sunshine.
A relatively newly built golf club house of modern angular design leads you through to the course at the back to a large putting practice area. With bent grass on the greens, a grass we were more familiar with, the large, subtle movement on the greens were a pleasure to putt on. Hole 12th, a par 5 green was unusual in so far as it was almost square in shape with softened rounded corners, again with subtle breaks and very few tired greens. On the whole the greens were in good condition with just the one a bit patchy in appearance.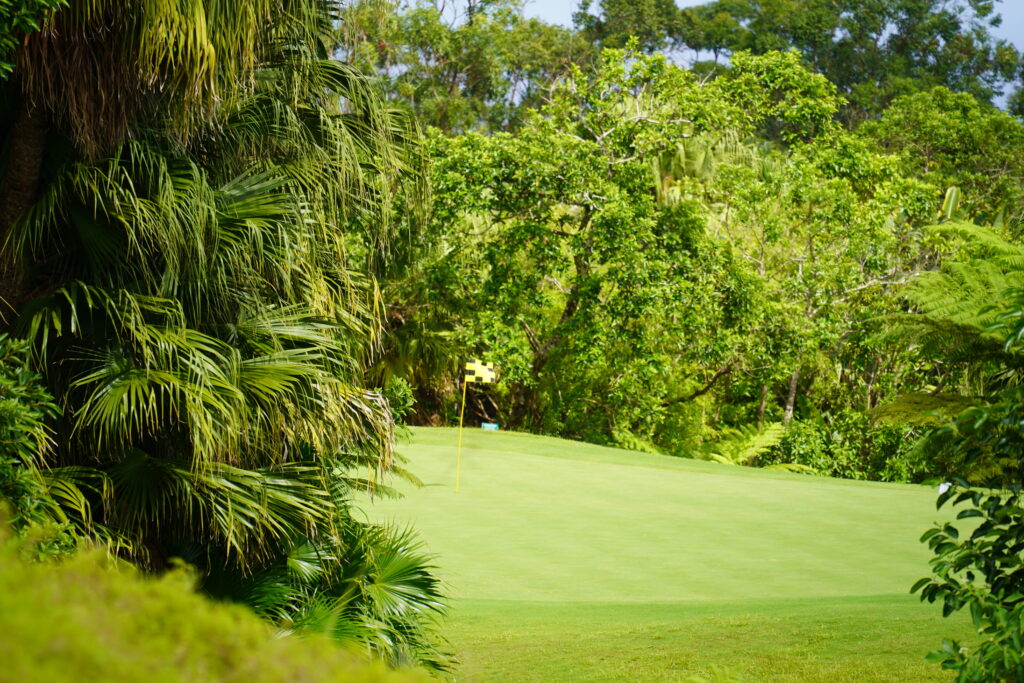 Being higher up allowed for the landscape to become at one with the course. Ravines were in play, often with elevated tee boxes to maximise the far reaching view but also to draw your eye closer to the impending doom below should you trickle the ball off the tee to watch it dribble down into the lush ravines. Sarah was pleased to see the forward tees still offered a challenge and kept the ravine in play on the 4th, a cute par 4, handicap 17.
Plenty of banter ensued as I thought Steve's ball had gone slightly right and his indignation as he corrected me, claiming a straight drive – I swear it was still right of centre but what do you think? Check this out on You Tube.
There was some long hikes from green to tee, but as it is a buggy course, that was negated, giving way to a nice little jaunt between holes.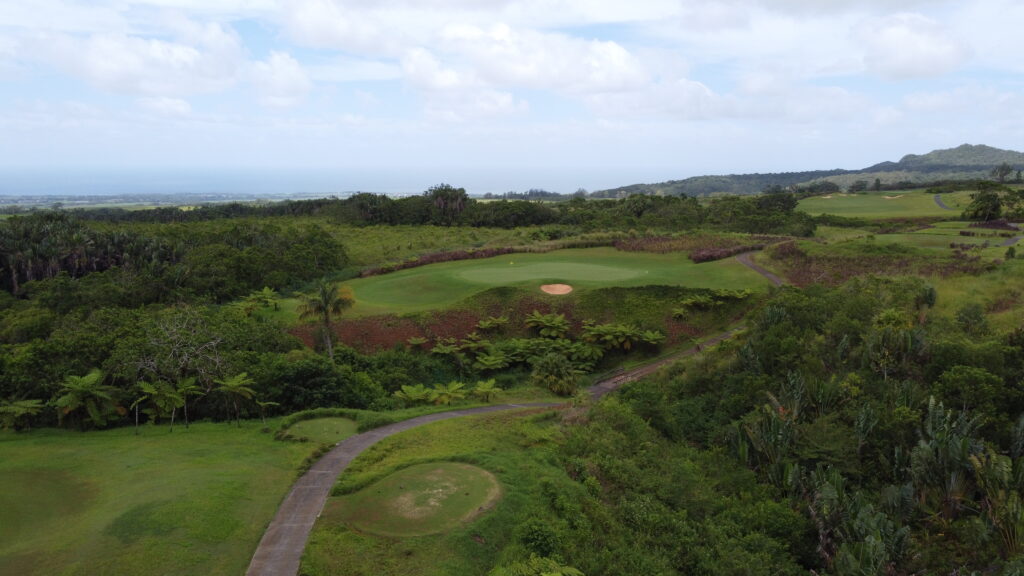 Fairways were Bermuda grass, spongy and easy enough to play from but did snag at times. There was plenty of space on the fairways but placement was key to scoring well.
A nice touch was the phone on the 9th tee to pre-order from the half way house which also had rest rooms.
There had been some heavy rain, and whilst some bunkers had been damaged with the sand falling inwards and the walls collapsing, it was a prudent move to mark them as GUR, pending their repair.
A course that tacks and jibes along the landscape with ease and with the prevailing south east winds coming into play in places, makes this a genuine course to enjoy. A course that has been set up to score well, IF you navigate it sensibly. Definitely one we'd go back and play again given the opportunity.
Strong palm tree tropical planting, wooden bridges and a good parkland course with a different feel.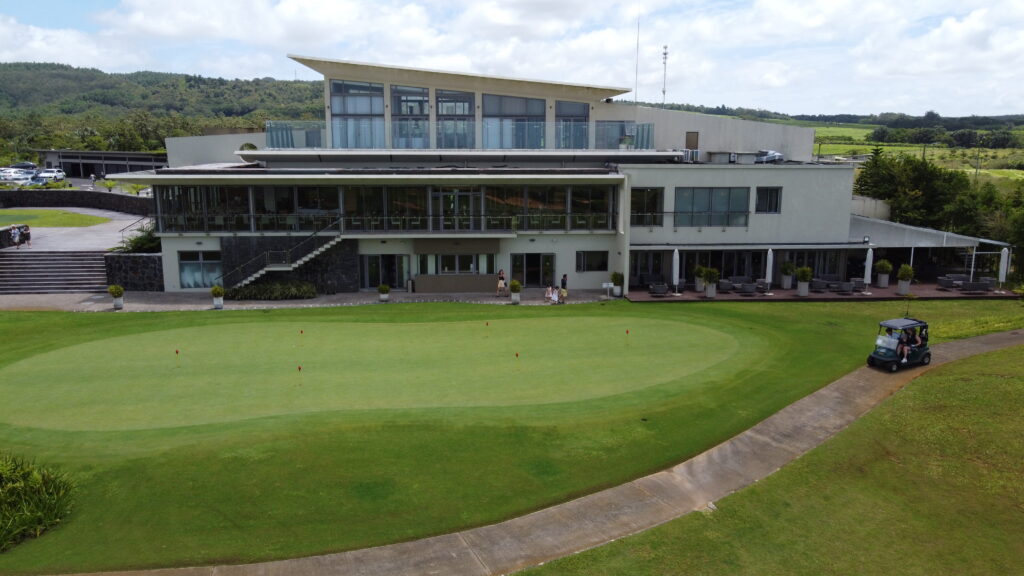 The closing hole brings you back to the modern clubhouse, set down in the hills. You don't know you're upon the building until your approach shot to the green. A slight dog leg in the fairway hides you behind humps from the crowds, standing waiting to cheer your approach – oh no, that was on television – there we are getting ahead of ourselves again!
| | | | |
| --- | --- | --- | --- |
| | Sarah | Steve | Average/given score |
| Welcome/Friendliness | 3 | 4 | 3.5 |
| Course condition | 4 | 3.5 | 3.75 |
| Course design/layout | 4.5 | 4.5 | 4.5 |
| Enjoyment/fun | 4 | 4 | 4 |
| Overall | 4 | 4 | 4 |
Full article to follow on travellifestylegolf.blogspot.com
Follow us on Instagram, Twitter and Facebook @TravelLifestyleGolf (Golf Guru Group)
Connect with me on LinkedIn @Sarah Forrest or @Steve Forrest
This You Tube video and the related social media information has been produced as our honest and unbiased opinion on the day. Golf Guru Group trading as Travel Lifestyle Golf (TLG) did not receive payment for this review, but were hosted to some degree by the venue. TLG can take no responsibility should your experience differ to ours in any way.