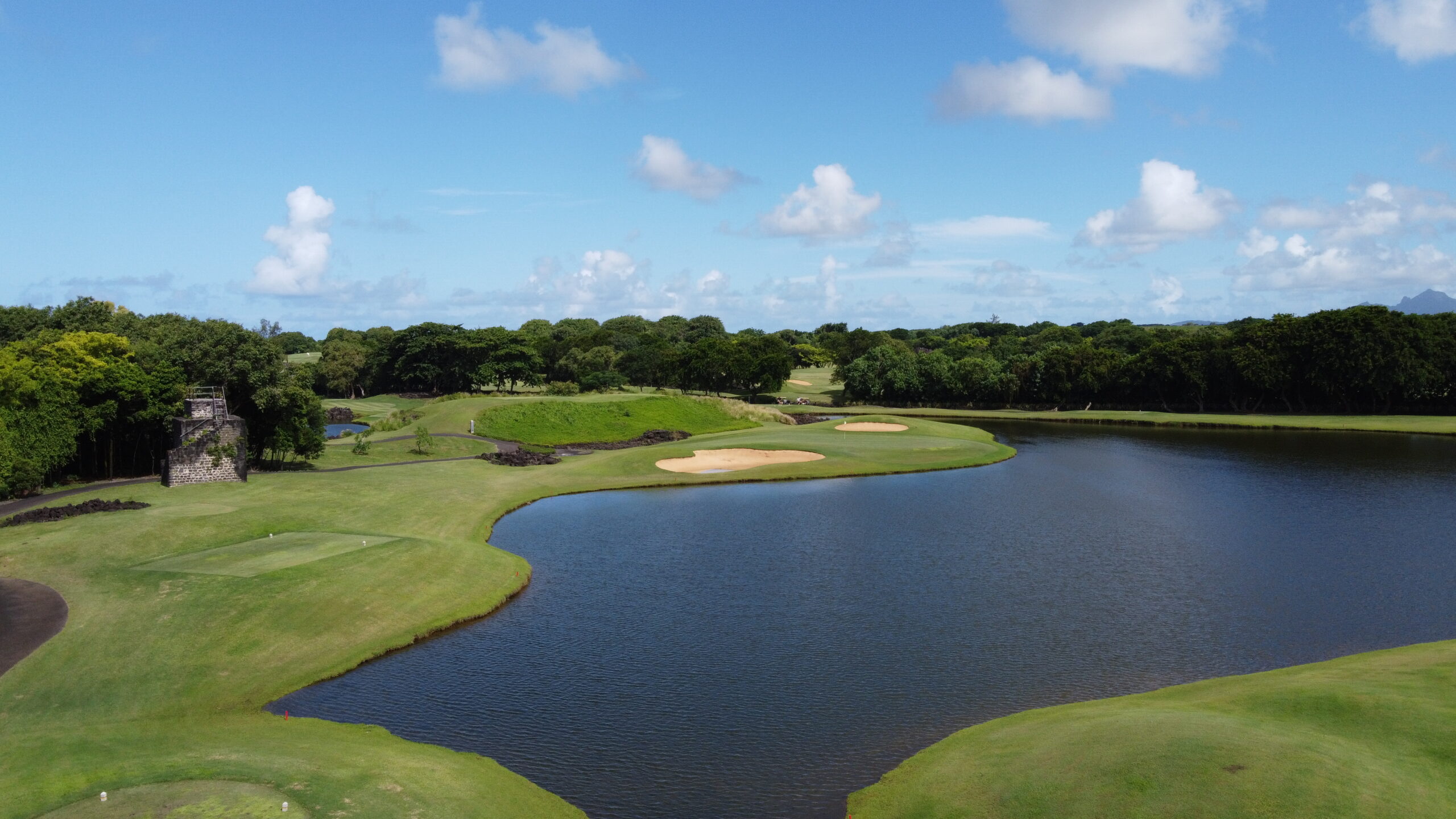 Links Golf, Constance Belle Mare Plage, Mauritius
We had the opportunity to play the Links course twice, as the first time bought heavy rain and some golf hole closures.  with it being the wet season, we have been lucky to have the bandwidth to play at a later date before returning home.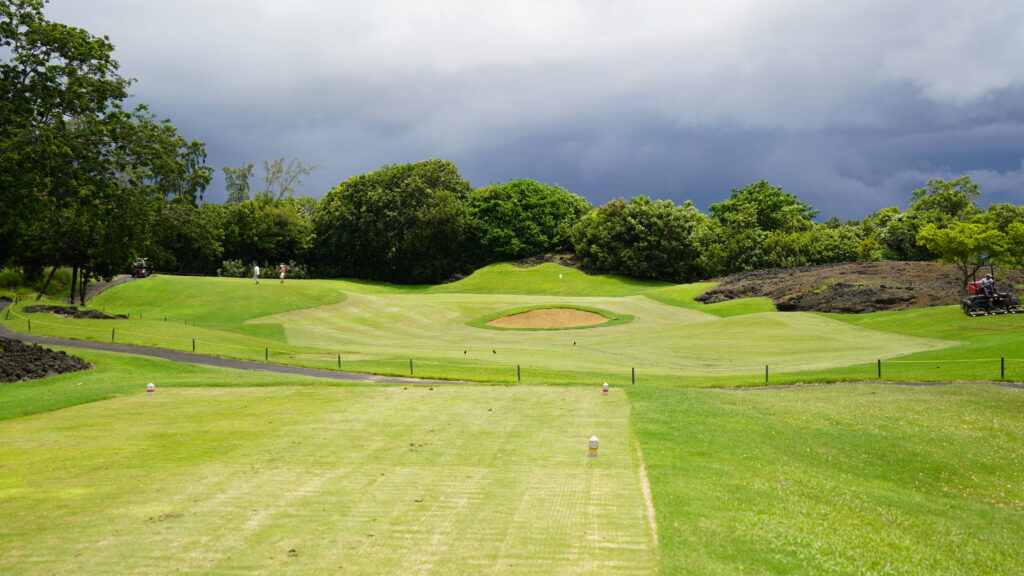 We loved the elevations, the layout and the overall appearance of the course, but due to the heavy rain, the bunkers had suffered on both visits. The first saw the bunkers land sliding to the middle of the bunker and the second saw deep water – which should have really been designated GUR. The water was deep and murky and you couldn't find the golf ball.
The game is hard enough!
Sadly the holes that had been underwater have also suffered because of it, and left some of the greens patchy and ill-repaired.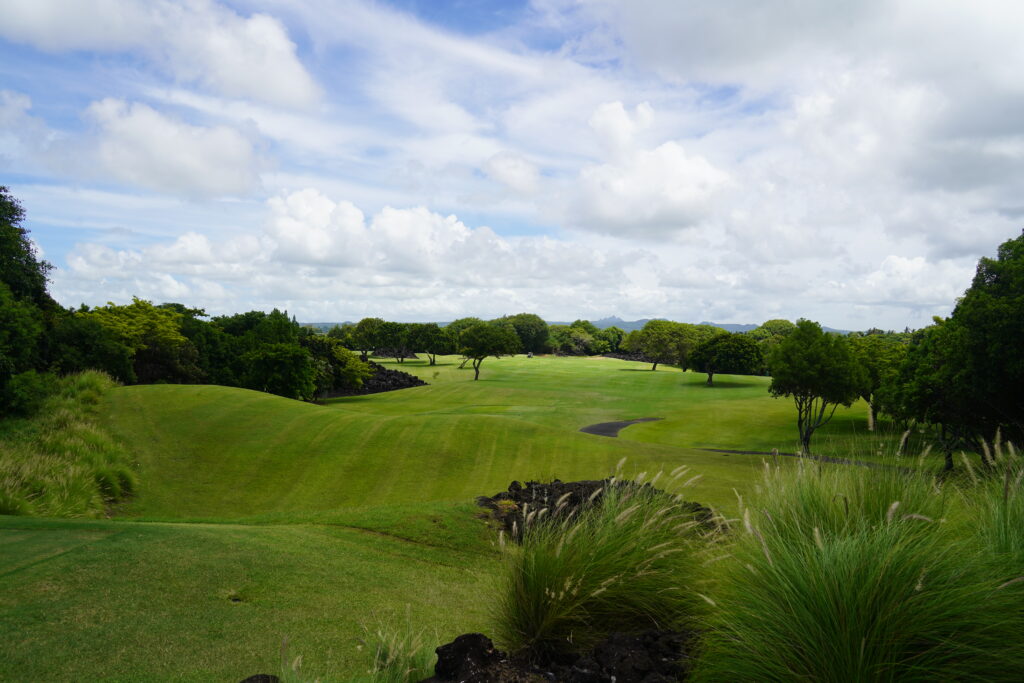 We know this is because of the time of the year we chose to visit, but did feel for those with less time to play the course again.
We did like the use of the volcanic rock shaping and contrasting with the lush green. Deep ravines planted and in play on the 17th was great to see too.
This is such a great course with so many wonderful twists and turns, it was a real shame the weather affected it so badly, but we can only rate it on the day we played – or in this case the days we played!
| | | | |
| --- | --- | --- | --- |
| | Sarah | Steve | Average/given score |
| 1. Welcome/Friendliness | 4 | 4 | 4 |
| 2. Course condition | 3.5 | 3.5 | 3.5 |
| 3. Course design/layout | 4 | 4.5 | 4.5 |
| 4. Enjoyment/fun | 4 | 4 | 4 |
| 5. Overall | 4 | 4 | 4 |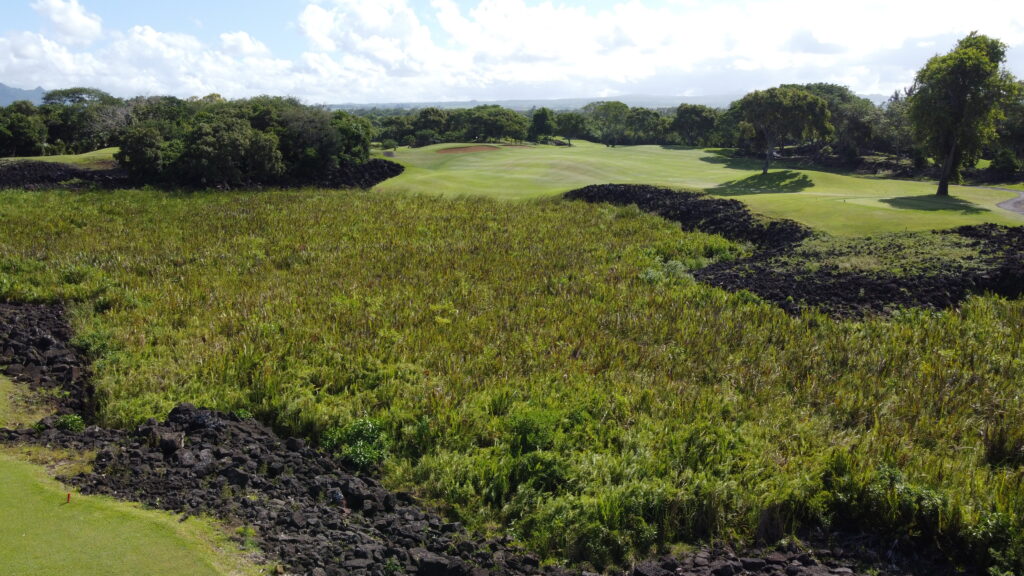 Follow us on
Instagram @Travellifestylegolf
Twitter @golf guru group (Travel Lifestyle Golf)
Facebook @golf guru group (Travel Lifestyle Golf)
You Tube @Travel Lifestyle Golf
travellifestylegolf.blogspot.com
Connect with me on LinkedIn @Sarah Forrest or @Steve Forrest
This You Tube video and the related social media information has been produced as our honest and unbiased opinion on the day. Golf Guru Group trading as Travel Lifestyle Golf (TLG) did not receive payment for this review, but were hosted to some degree by the venue. TLG can take no responsibility should your experience differ to ours in any way.