An established journalist, Sarah's knowledge and enthusiasm about the game of golf is clear in her lively, easy to read articles. Often being commended for her ability to engage with the readers, she brings to life the articles to enable the readers to feel part of the experience.  Sarah is an engaging story teller.
Steve's passion is now integral to the business.  His love for photography has now been enhanced by adding videography and drone footage to the growing portfolio for Golf Guru Group.  His work is often positively remarked upon by the golfers who are most likely to pursue the course being showcased.
Testimony to Sarahs writing prowess, she has been engaged by a variety of print outlets, such as Golf Monthly, Today's Golfer, Destination Golf, Golf South, Women and Golf, Lady Golfer, Just About Travel and The Golf Business.
As a couple of knowledgable golfers, their friendly outlook and desire to please has often been remarked upon.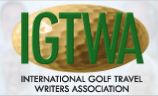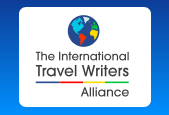 Sarah Forrest takes her clubs to the Shetland Islands to play some unique and spectacular golf courses
The Shetland Islands aren't best known as a golf destination, more a destination with golf,…..Published in Golf Monthly
"Having Fun Is Crucial To Engagement"
So who is rocking the boat and how are they making waves to grow golf for females?…..Published in Golf Monthly
The Italian job
Although not a traditional golfing destination, Italy has more than 300 golf courses, many of which come with a high reputation.
Queen of the hill
Being a mountainous region featuring more than 100 peaks higher than 4,000 metres, the Alps isn't the obvious place to play golf
Ladies Golf Initiative
The North East sense of humour is well known in the UK. Cheeky fun people to be around, Sarah Forrest from Red Tee Breaks had a great excuse to be in Newcastle
Big in Japan
A country full of surprises and formalities, exemplary manners and impeccable hospitality, mouth-watering sushi, fullcontact sumo wrestling and stunning golf courses.
A Bled of Roses
Built before World War Two and Communist rule ensured it 'slept' for years, Royal Bled in Slovenia, which has now been opened to tourism, is one of the most scenic golf courses on the continent.
Flaunting in Florida
The PGA Merchandise Show, featuring more than 40,000 golf retailers, PGA pros and industry leaders, and thousands of products of all shapes and sizes, this year took place in Florida
Industry innovations
This year's PGA Merchandise Show in Florida saw thousands of golf industry professionals gather to discover the latest trends in golf equipment and technology.
China in Your Hand
Golf in China is growing at a huge rate, especially on the island of Hainan, the world's second largest golf complex with 10 golf courses, and the spectacular Sheraton Dunes.
Is this really the saviour of golf?
There is currently significant focus on making the game more appealing to women in their 20s and 30s to address golf's recent membership decline.
What Women Doesn't Like Gems?
Choose Ireland for your golf and you'll find the ever coveted hidden gems, Ok they might not be the shiny ones to bling up your fingers.
Costa Brava – the ideal golf getaway
Sarah Forrest from Red Tee Breaks explores the golfers (and girl's) paradise that is the Costa Brava.
Alicante Calling
Alicante has one of the most accessible airports from the UK it was a perfect destination to enjoy a quick fix of sun, sea and, of course, golf.
Glorious Gleneagles
The Gleneagles Hotel itself is designed in magnificent 'French chateau' style. Set in 850 acres amid gently rolling hills in the heart of Scotland.
A Great Golfing Adventure
An out of the blue invitation to participate in their inaugural journalist golf tournament appealed to both the golfer and the adventurer
The Grape Escape
Rioja in Spain is famous for the wines the region produces, but it also has several outstanding golf courses. Sarah Forrest visited three of them – here's her feedback on how they play.
Battleback vs Wounded Warriors
Boom – Paul hits the ball straight down the fairway towards the first hole at Walton Heath, a tricky par three of 195 yards.
Angus Adventure
Angus in the east of Scotland, where this month's
Open Championship is taking place, is known as a
golfing mecca. Sarah Forrest visits the area to see
how welcoming it is for golfing tourists.
General Travel Media
arah has also produced a number of articles for web based magazines, please click on the titles below to view these articles.
Tales of a Lady Golfer
Most female golfers enjoy playing with men, but that doesn't mean every male golfer gets everything right.  Sarah Forrest, details the nine bugbears she has experienced
Women of Golf with Special Guest
Sarah Forrest – CEO/Founder Golf Guru Group