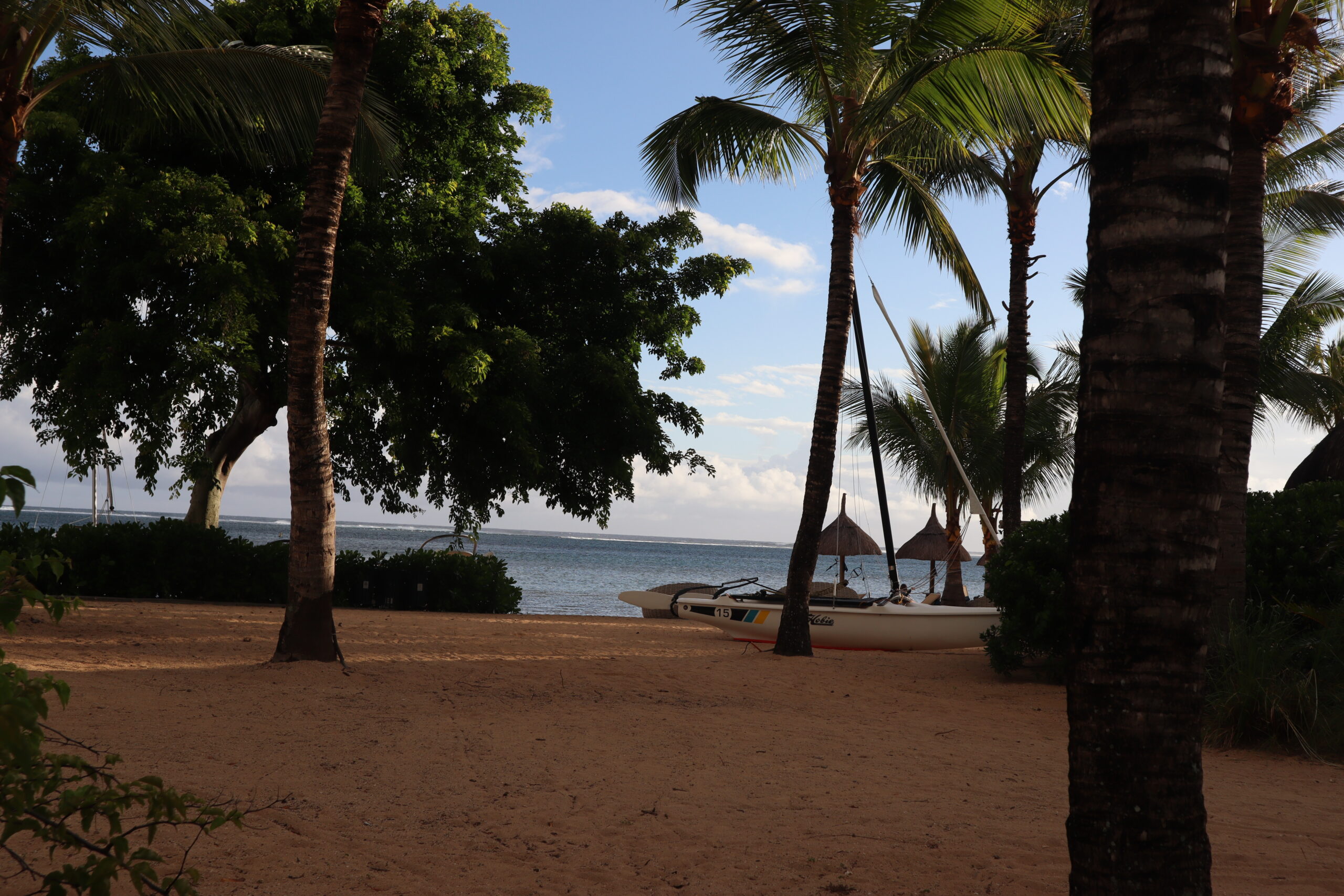 Heritage Resort
We stayed at Le Telfair Golf and Wellness Resort, part of Heritage Resorts. Colonial in its appearance, Le Telfair has around 150 rooms with the adjacent hotel, Heritage Awali, also having around 150 rooms. Both hotels are 5*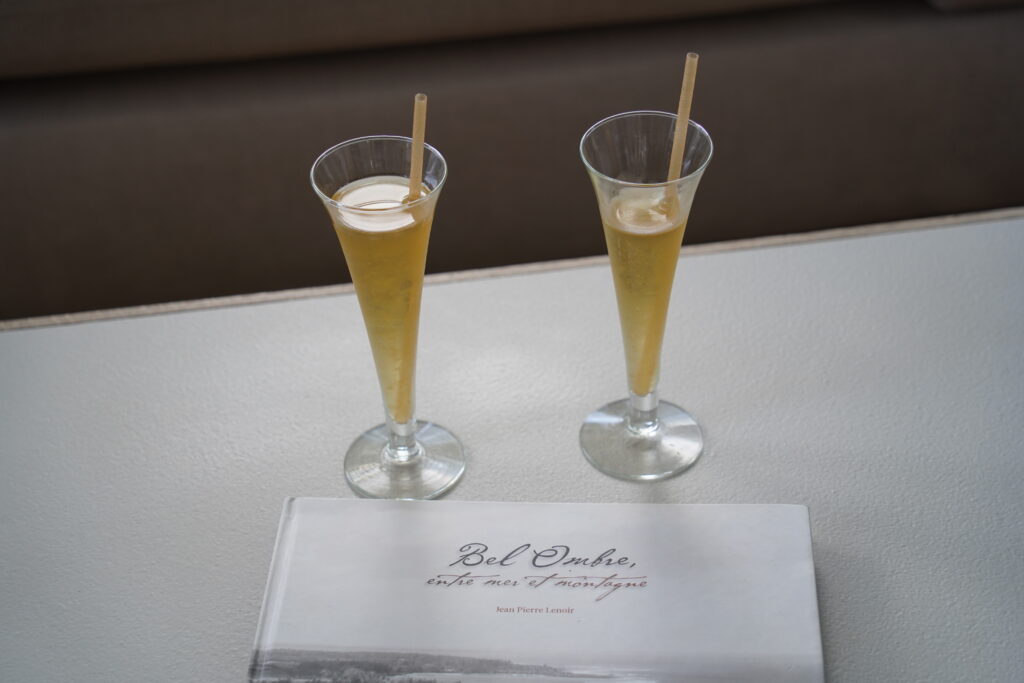 Dining options include the something for everybody Annabella's buffet restaurant, where we dined one evening and had breakfast in too.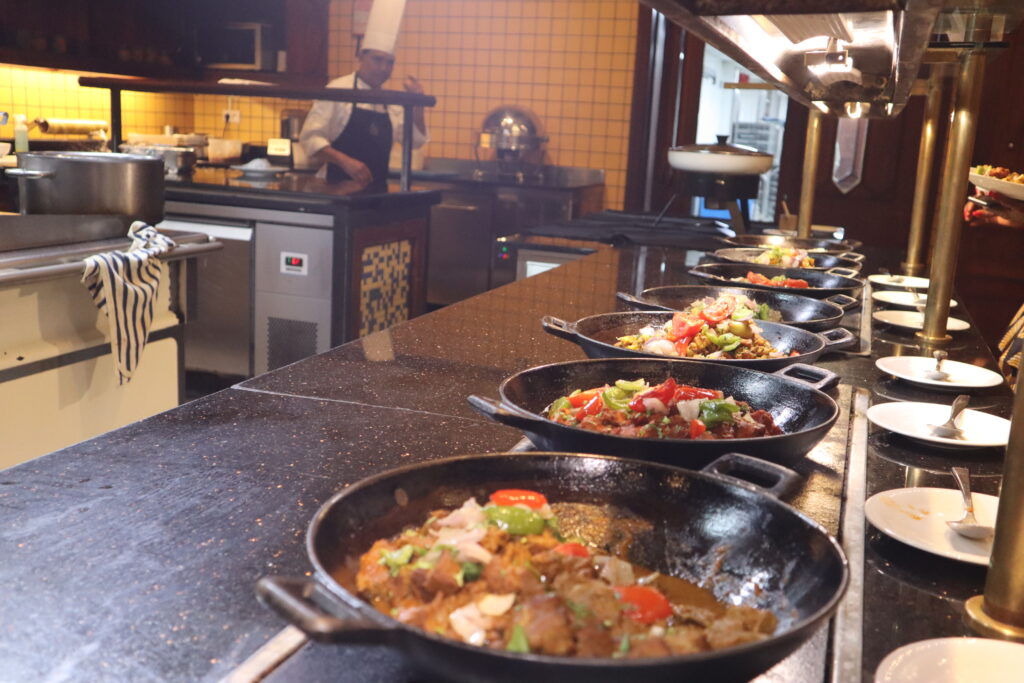 Gin'ja was a special evening for valentines night for us, but judging by the wonderful food, this is a special restaurant for a special night any time – made with love, just for you.
Lunch at the Infinity Blue in the Awali Hotel overlooking to ocean is a lovely spot to relax and enjoy some lovely food whilst taking a break from the sunshine.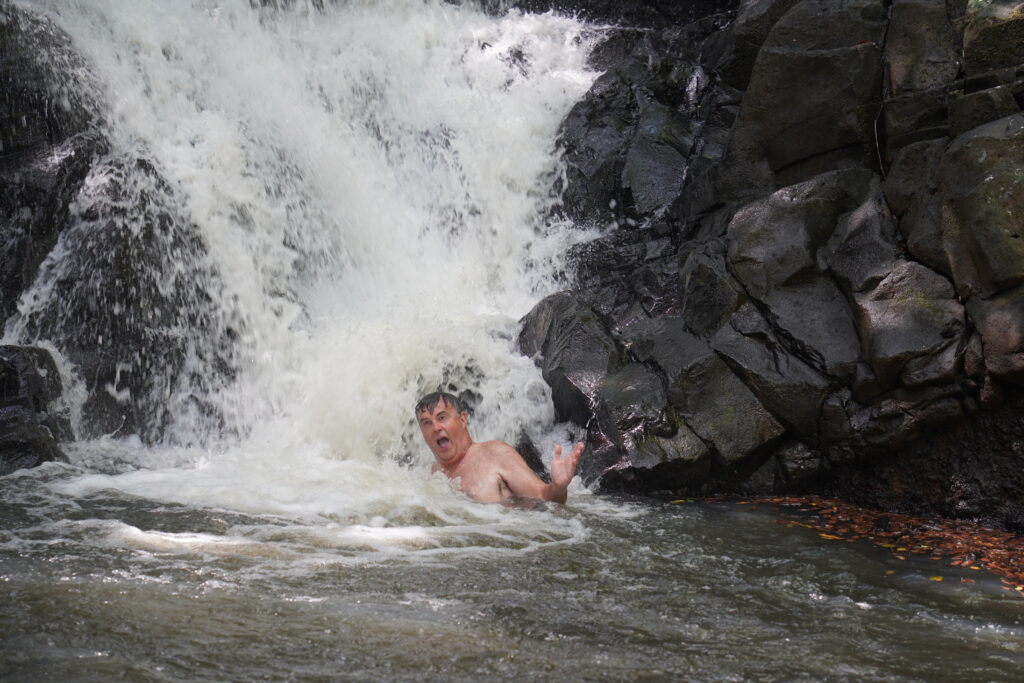 Experience the 4X4 safari drive and a refreshing waterfall swim with Bel Ombre Nature Reserve, as part of Heritage Resorts, you can book this easily at reception.
Golf currently offers one 18 hole course, Le Chateau (see separate video for the full review) but there is also a lovely little par 3 nine holes too. Great to hone your skills or just have a go with its relaxed approach. There will be more golf on offer at Heritage resorts later this year – watch this space.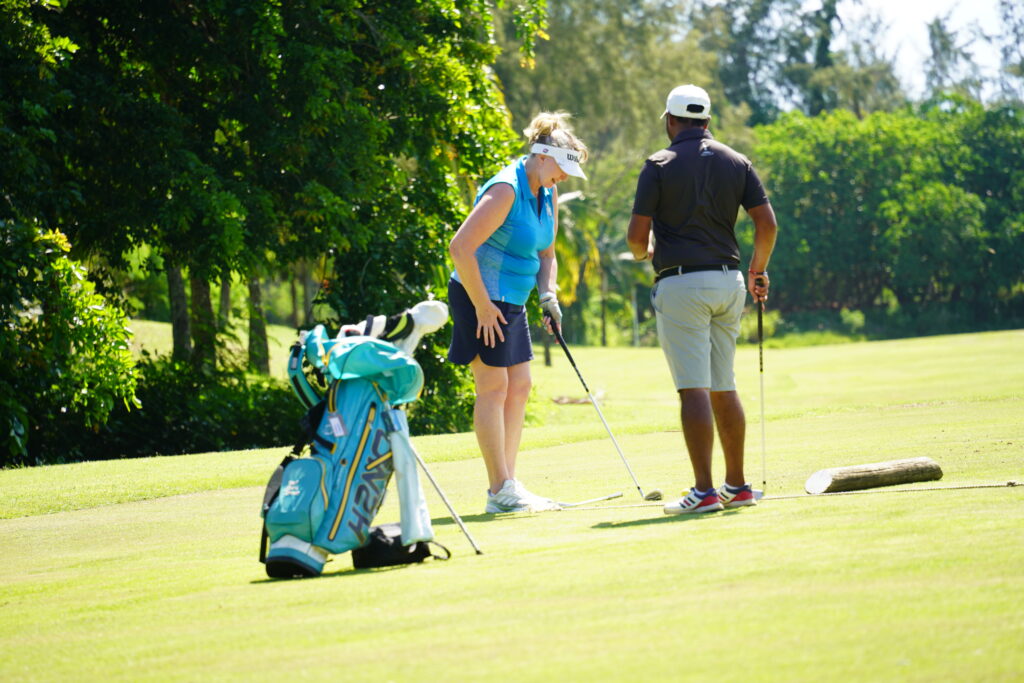 For those wishing to up their game or iron out some niggles, the newly opened David Leadbetter academy is definitely worth a visit too – easy and simply to adopt instructions can make all the difference to your game and the enjoyment of your time on the course.
Finish off with a spa visit, great on your departure day, but be mindful the head massage whilst does leave you relaxed, the resulting hair 'do' might raise some eyebrows on the plane back home!
The ocean side resort in the South West of Mauritius is a wonderful place to stay and enjoy the relaxed family friendly atmosphere.
Full article to follow on travellifestylegolf.blogspot.com
Follow us on
Instagram @Travellifestylegolf
Twitter @golf guru group (Travel Lifestyle Golf)
Facebook @golf guru group (Travel Lifestyle Golf)
You Tube @Travel Lifestyle Golf
travellifestylegolf.blogspot.com
Connect with me on LinkedIn @Sarah Forrest or @Steve Forrest
This You Tube video and the related social media information has been produced as our honest and unbiased opinion on the day. Golf Guru Group trading as Travel Lifestyle Golf (TLG) did not receive payment for this review, but were hosted to some degree by the venue. TLG can take no responsibility should your experience differ to ours in any way.