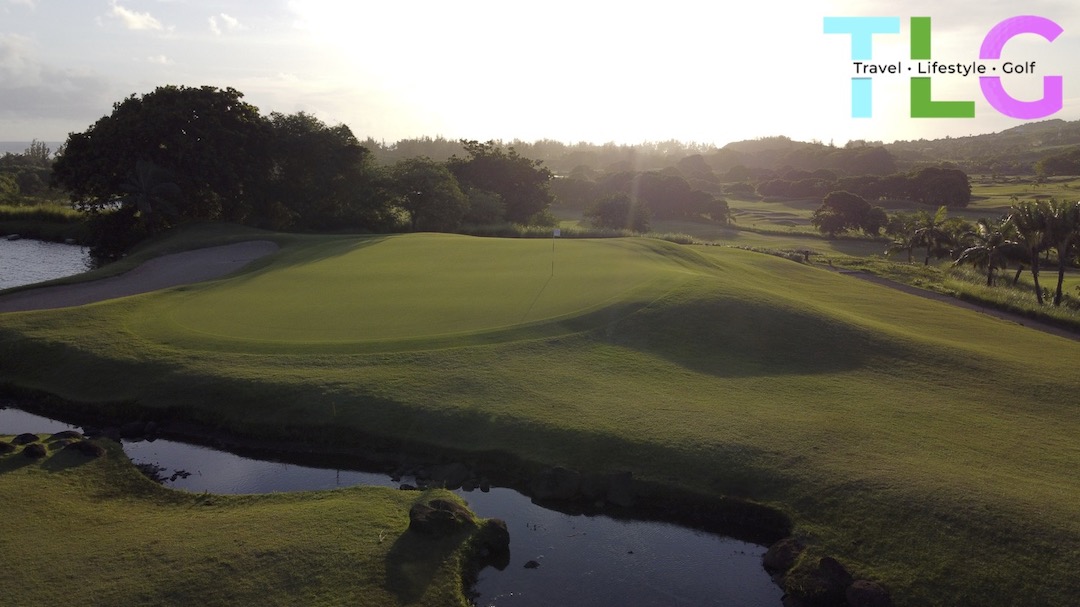 Le Chateau Golf Course, Heritage, Mauritius
Golf at Le Chateau, Heritage Resort is a Peter Matkovich design of around 20 years.  Having played a couple of his courses now, you get the African vibe, senses and find it is easy to relax into the course and into your game.  Course side planting is tropical, lush and colourful and has been as carefully thought through as the course design itself. Le Chateau course has a number of back to front long greens, not overly wide, but long enough to afford various pin positions with some being more difficult than others.  Some greens have gentle slopes, others were flatter; all rolled well despite being top dressed with fairly course sand.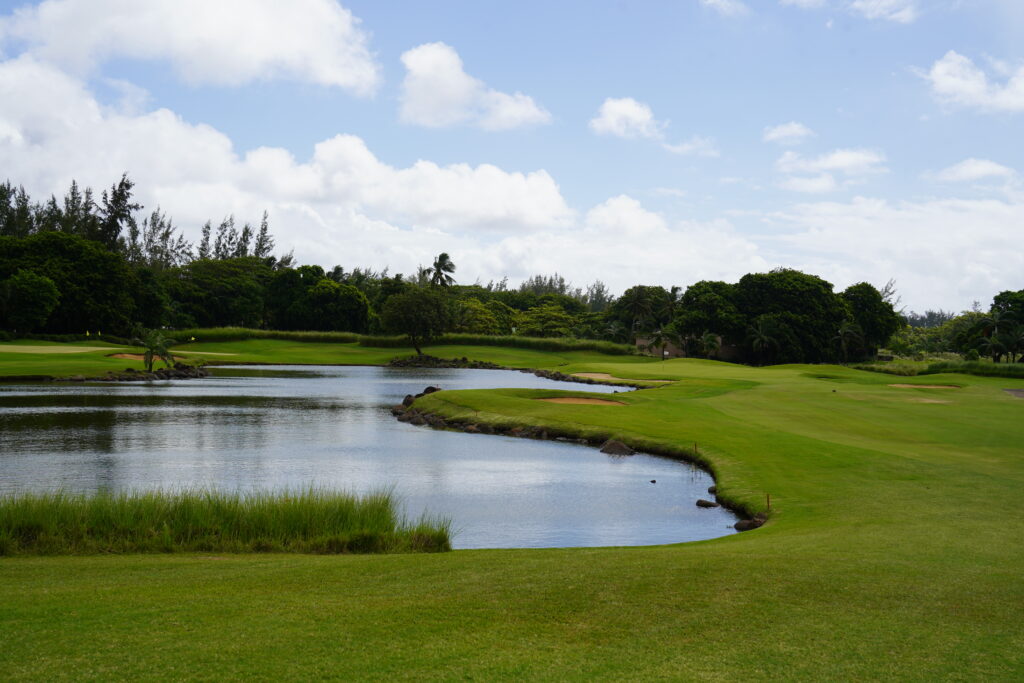 I loved the way the course moulded together to form one.  It was like a fluid tetris, with each hole assuming its own space whilst allowing the other holes to morph around its existence. As there were so many good looking holes, it was really difficult to pinpoint some down as our favourites, but we will share ours in the full articles being written. On the day of play, there was a slight wind, the odd spot of (welcome) rain replaced in quick succession by returning blue skies.  The course had its own mesmerising noises too, listening to the bamboo creak in the wind, like Granny's rocking chair on the wooden porch shouted tropical weather was brewing – if only for a short sharp shower. Follow us on Instagram 
@Travellifestylegolf
Twitter 
@golf guru group
 (Travel Lifestyle Golf) Facebook 
@golf guru group
 (Travel Lifestyle Golf) You Tube 
@Travel Lifestyle Golf
travellifestylegolf.blogspot.com
Connect with me on LinkedIn 
@Sarah Forrest
 or 
@Steve Forrest
This You Tube video and the related social media information has been produced as our honest and unbiased opinion on the day. Golf Guru Group trading as Travel Lifestyle Golf (TLG) did not receive payment for this review, but were hosted to some degree by the venue. TLG can take no responsibility should your experience differ to ours in any way.