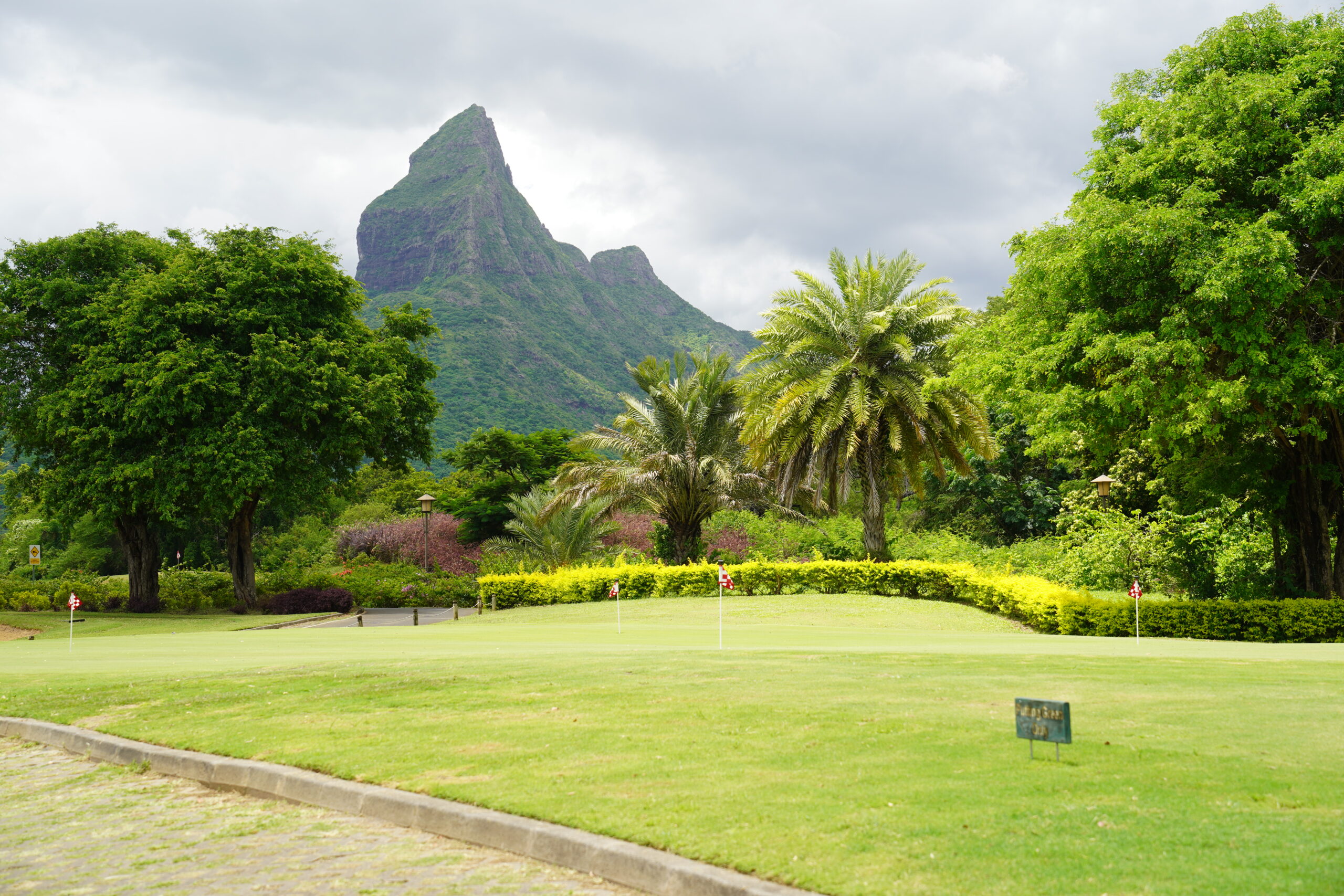 Tamarina Golf Course Review
You get the first glimpse of the Rempart Mountain. Known locally as King Kong Mountain due to its shape, the sharp rock protrude skywards like chocolate shards on a designer birthday cake. So stunning with its multiple grey shades, the sun highlighting the crudeness of its shape whilst allowing the shadows to add drama and mystique.
Attach a piece of string to a pin. Put that pin on top of Rempart Mountain and follow the taught string around – thats how it felt with pretty much all of the golf holes in sight of the Mountain.
Large greens of irregular shapes were pleasing to see. Less so were the worm casts, that said the casts were dried and did brush away easily, it just made the greens look a little spotty and unkempt, that was all.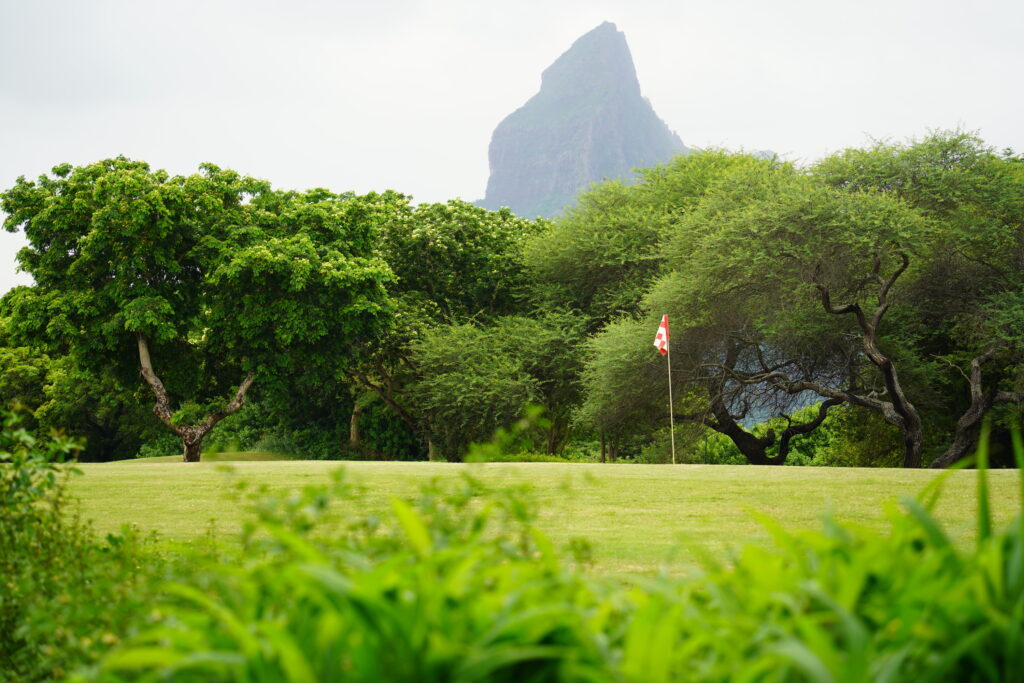 Driving down to hole 13 is a bit of a WOW moment, with its elevated staggered tees, dropping down to the green ranging between 104 and 197 yards. Pretty in its appearance, evil in its play, this handicap16 hole caught us both unawares. One not to be taken too lightly as we walked away with one stableford point – between us!
| | | | |
| --- | --- | --- | --- |
| | Sarah | Steve | Average/given score |
| Welcome/Friendliness | 3 | 3.25 | 3.5 |
| Course condition | 3 | 3.25 | 3.5 |
| Course design/layout | 4 | 4 | 4 |
| Enjoyment/fun | 3.5 | 3.5 | 3.5 |
| Overall | 4 | 3.75 | 3.5 |
Full article to follow on travellifestylegolf.blogspot.com
Follow us on Instagram, Twitter and Facebook @TravelLifestyleGolf (Golf Guru Group)
Connect with me on LinkedIn @Sarah Forrest or @Steve Forrest
This You Tube video and the related social media information has been produced as our honest and unbiased opinion on the day. Golf Guru Group trading as Travel Lifestyle Golf (TLG) did not receive payment for this review, but were hosted to some degree by the venue. TLG can take no responsibility should your experience differ to ours in any way.