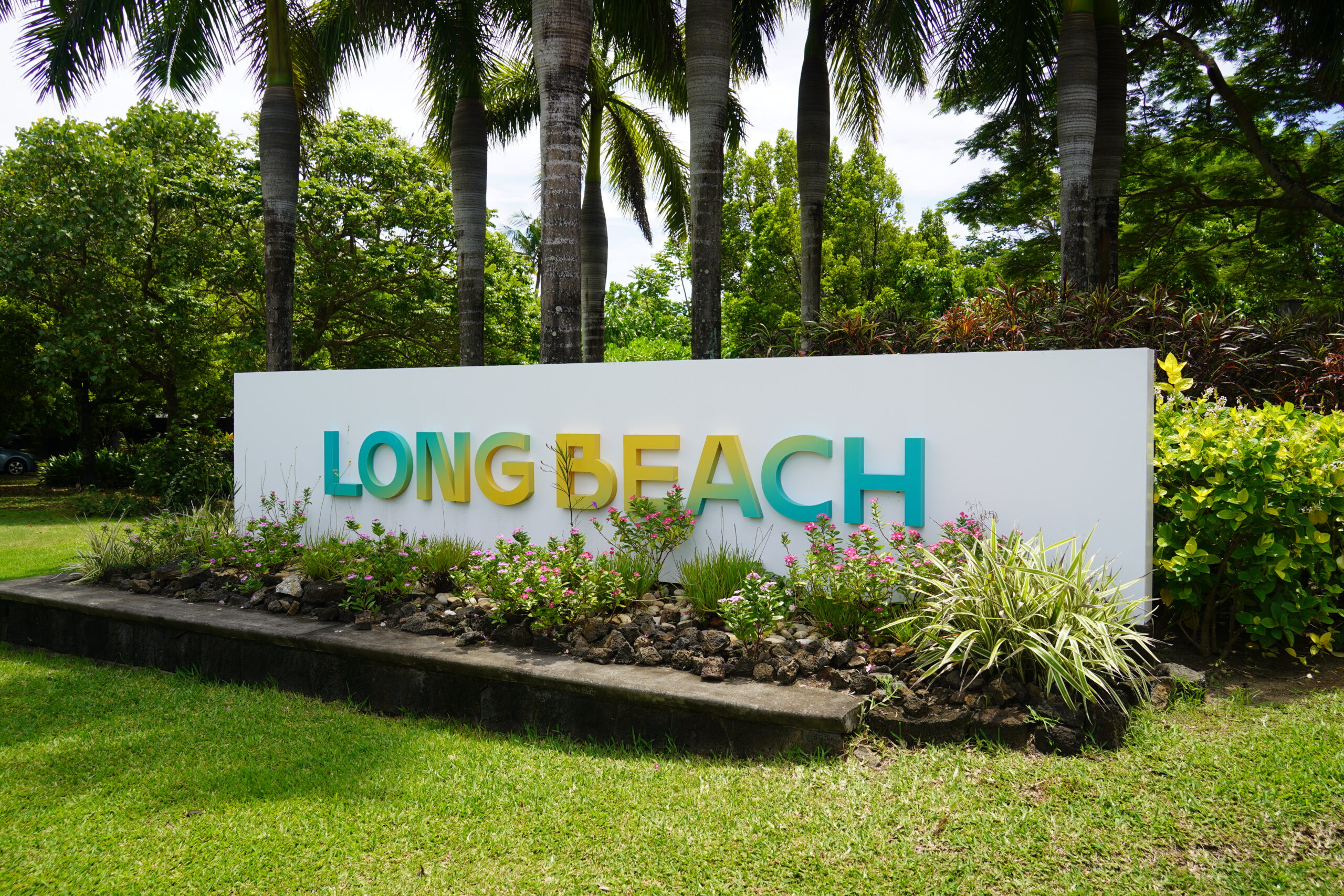 Long Beach Resort, Mauritius
Situated on the East side of Mauritius is the ocean fronted 5 star Long Beach Hotel, part of the Sun Life Group.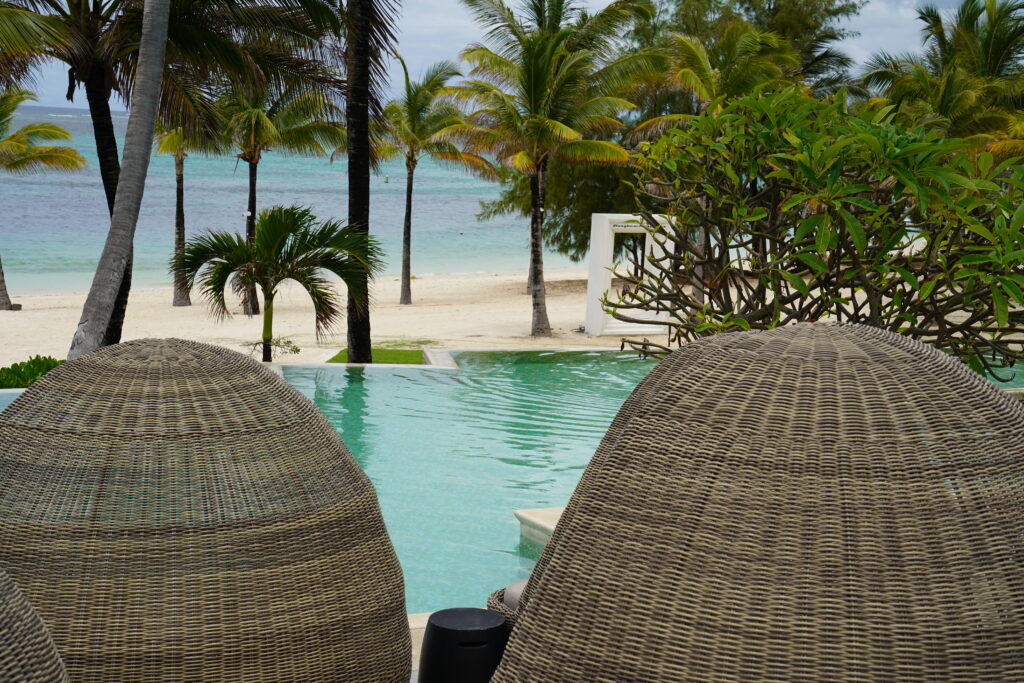 Appealing to families and couples alike, our stay there was not only comfortable with their pillow menu and a luxury stay, but welcoming too.
It is true we tired to check in twice, but as Cyclone Freddy postponed our first stay, management were so friendly to us when we did finally get to stay there. Similarly, when friends stayed there we went to visit them, management again were friendly and fun to chat with, despite our couple of weeks absence. The warm welcome from the management speaks volumes
It was great to have a room on the ground floor as this gave us not only our own private area overlooking the Indian ocean, but easy access to the beach too. A welcome plate is always, well, welcome, but to do a golf themed welcome plate went down a treat and showed they were happy to go the extra mile for us. We were grateful for the extra little touches the hotel provided.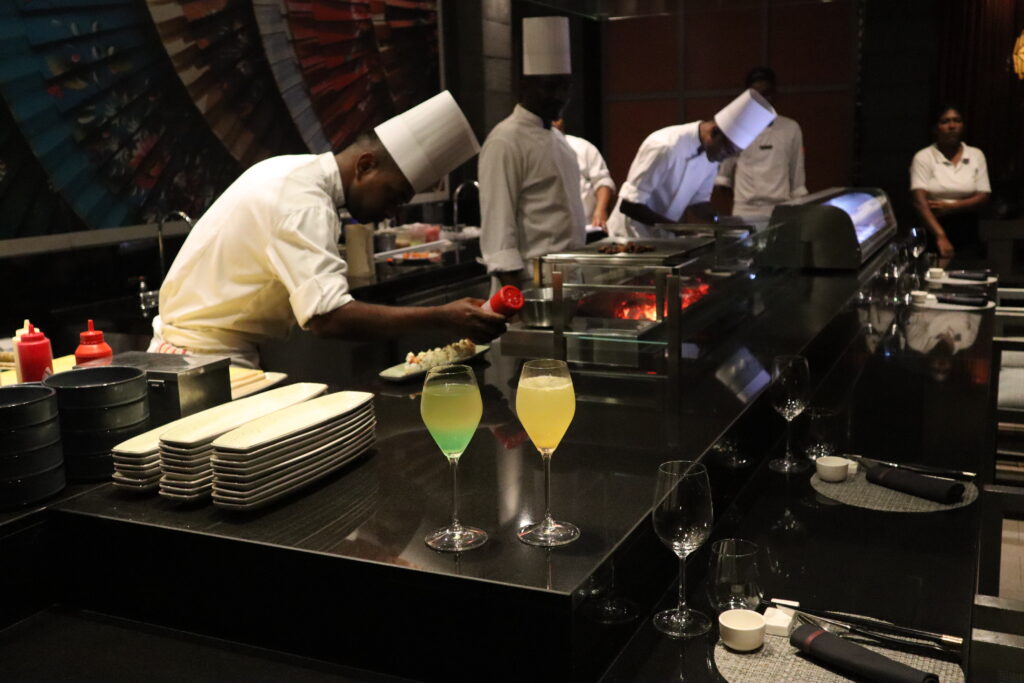 Dining in the Japanese Haku restaurant was a special and one we'd recommend for its quality authentic Japanese food presented as it would be in Japan, with tastes that burst with freshness and methodical care as only the Japanese can do.
Le Marché was the main restaurant, although you could dine in Sapori for breakfast, dinner or lunch. We stuck to the buffet for its variety of choice to suit all palettes. Despite it cafeteria appearance, if you could grab a table by the front, you get your ocean views. Families were catered for with larger round tables too, some tucked away to afford privacy.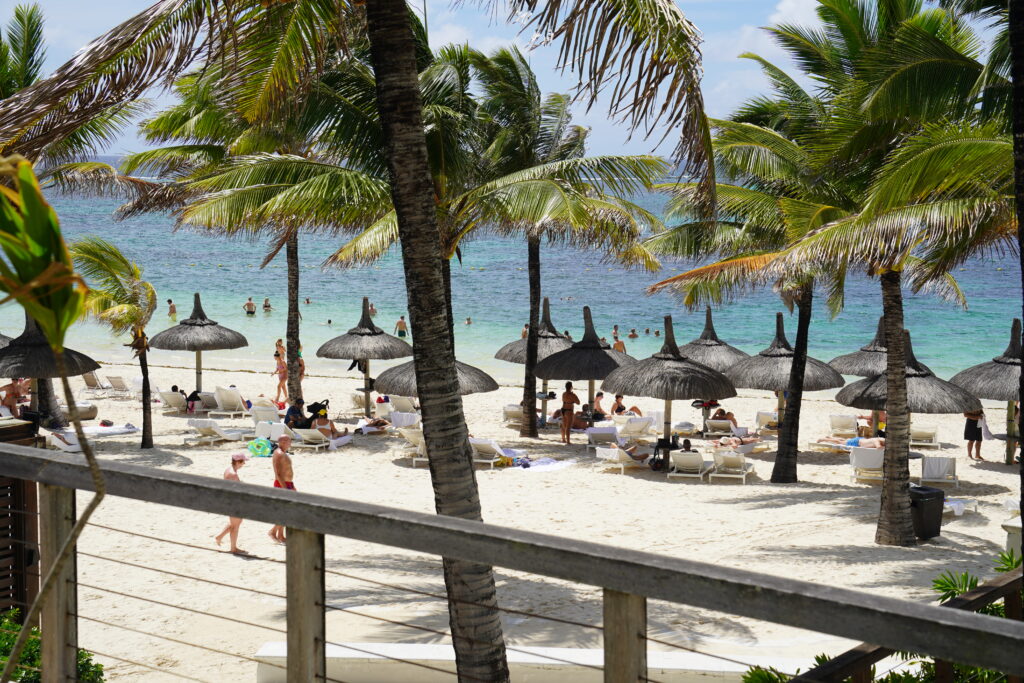 An infinity pool again with an ocean view was open to adults only, but there were other pools to suit your holiday needs, including a pool with a swim up bar.
A trip to the spa yield a welcome deep massage which forcefully stroked away those knots left over from golf and computer working. Followed by a fruity drink by the small lake was a lovely way to relax afterwards.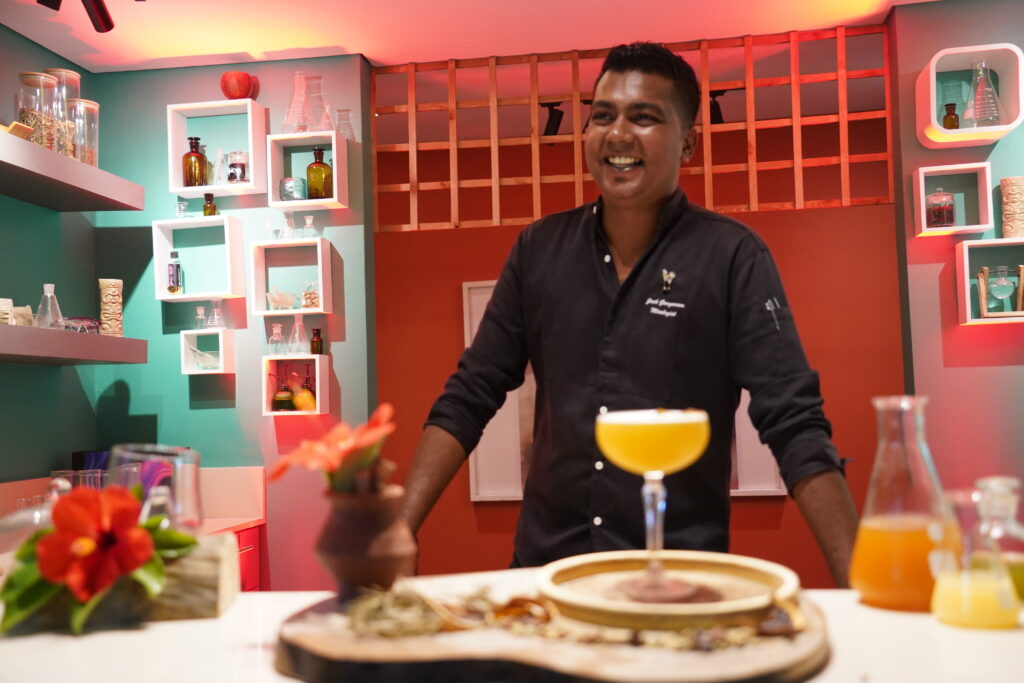 Meeting Jack the mixologist with his infectious passion for all things liquid, was unique too. A chap who knows his drinks, he has created a cocktail to cure all evils – OK that might be stretching it, but my initial reaction is one of WOW, to the sherbet and fruity tastes smashing together in the mouth. All complimented with his theatrical performance in preparation.
The perfect location to play Ile Aux Cerfs golf club (in previous vlog and blog) with a frequent shuttle bus running to greet the boat over to the island. Timing was perfect as we didn't need to wait around.
Or just enjoy the pristine beaches right on your doorstep.
Want more from your holiday?, check out Long Beach's :
beachside restaurants
boutique shops
kids club
teens club
gym
wall climbing
archery
football
tennis/volleyball
Bocciball
Herb garden
All the family catered for, or a perfect getaway from the kids
n.b. the majority of the plug sockets in the room were European standard, so if you're coming from the UK, bring an adaptor or two!
More articles on travellifestylegolf.blogspot.com
Follow us on Instagram, Twitter and Facebook @TravelLifestyleGolf (Golf Guru Group)
Connect with me on LinkedIn @Sarah Forrest or @Steve Forrest
This You Tube video and the related social media information has been produced as our honest and unbiased opinion on the day. Golf Guru Group trading as Travel Lifestyle Golf (TLG) did not receive payment for this review, but were hosted to some degree by the venue. TLG can take no responsibility should your experience differ to ours in any way.