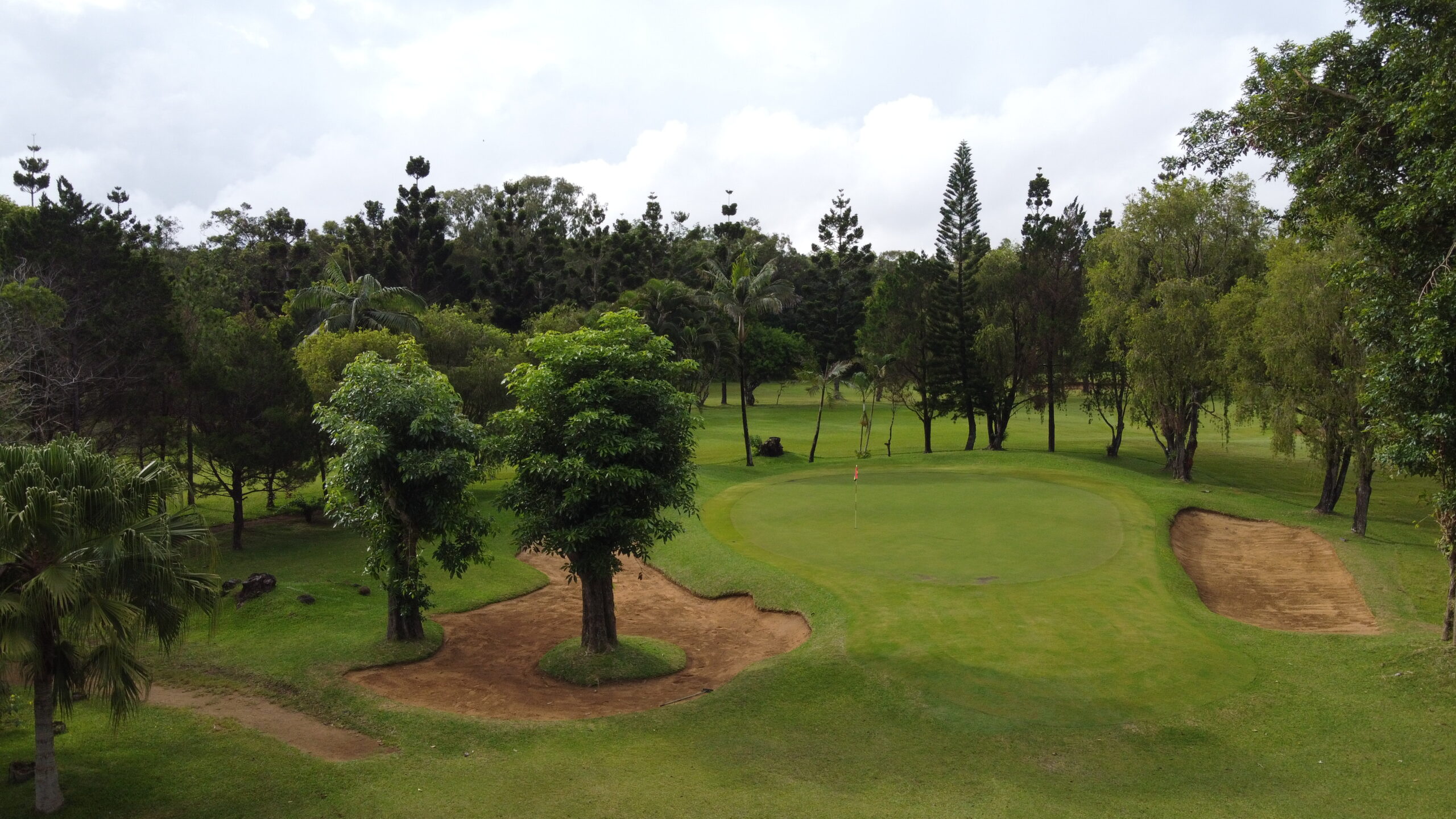 Gymkhana Golf, Mauritius
No matter what label you give a golf course – the longest, the hardest, the best – there is one label that Gymkhana will never have taken away – the oldest golf course in Mauritius.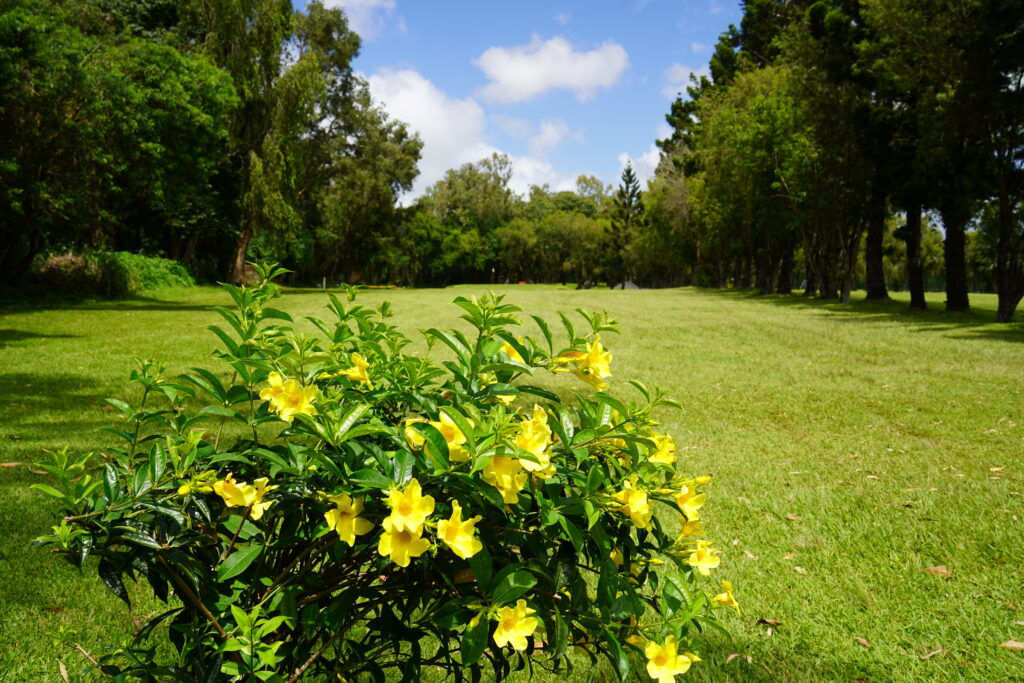 Built in 1844, the course as it plays today is, well, complicated!
Without being given some direction, and with little signage, it would be very easy to play the wrong hole. It felt like it was split into sections, which criss crossed around the available space. It wasn't uncommon to leave the green and think – where next?
Testimony to the tight space was the practice area – which doubled up, much to our amusement, as the second fairway, a par 4, handicap 7, playing 328/373 meters. One lady having lessons didn't seem perturbed by us smashing balls past her as she ducked into the side as the teaching pro waved us through.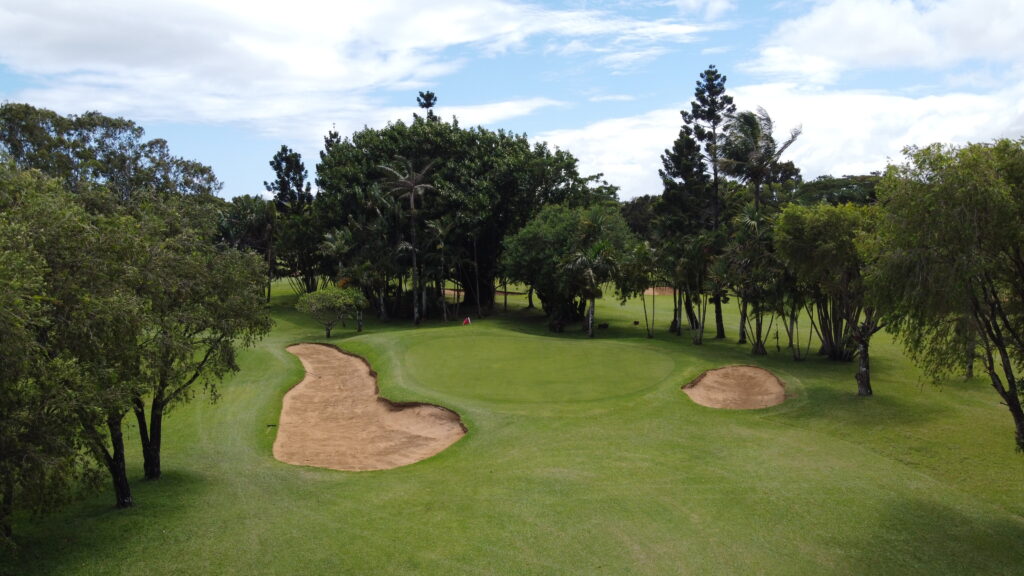 Built next to the army barracks, it wasn't unusual to hear the firing range 'next door' A tight course it did have all sorts of reasons why you should not play there – but in truth, we can't think of one that really put the kibosh on us going back again. Sure there was road noise, the gun squad practicing, and the course was higgledy piggledy, but it did have some of the better greens we had played in Mauritius. There were fewer huge dominating trees, but there were plenty of trees in play. There was very little change in elevation which made it a good walking course, even in the heat of the day. It also had something other golf venues on the island lacked; atmosphere – not just from the golfers, but those choosing to dine in the restaurant, even if they didn't play golf. Every table was like a family reunion, and we were embraced as part of the Gymkhana family.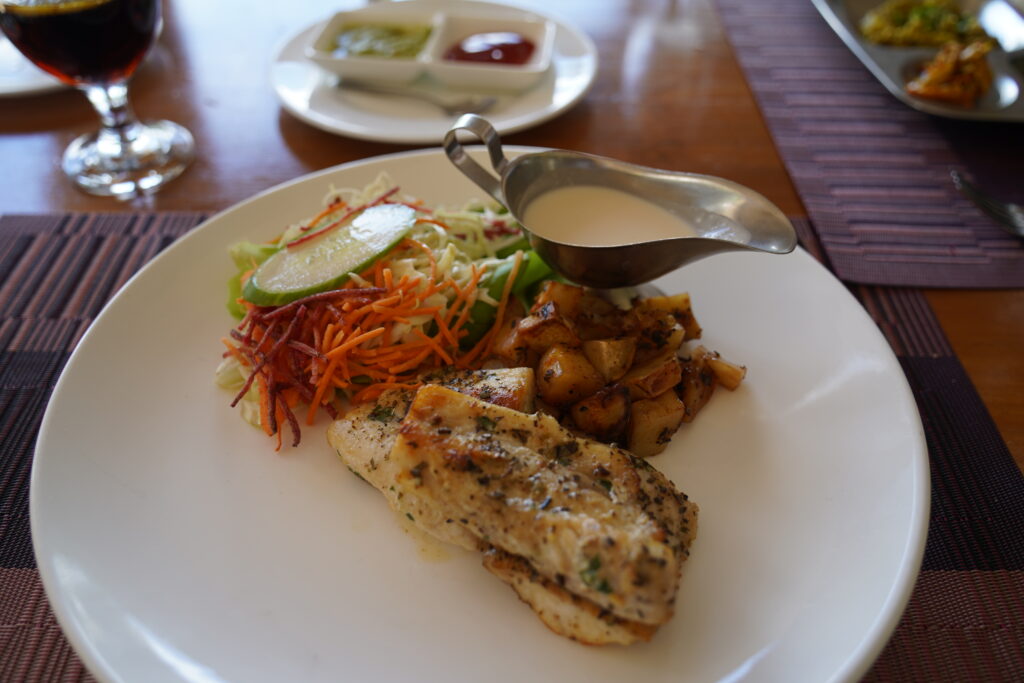 The tee boxes and fairways were good, although some fairways did take on a seabed effect as you walked up and down, the bunkers were rubbish, but the greens were in really good condition.
Despite its apparent challenging space, Gymkhana has allocated a space for endemic trees to be grown in an mini arboretum which you can wander through.
Managed by locals for locals, managed by locals to offer an authentic Mauritian welcome to visitors.
| | | | |
| --- | --- | --- | --- |
| | Sarah | Steve | Average/given score |
| Welcome/Friendliness | 4 | 4 | 4 |
| Course condition | 4 | 3.5 | 3.75 |
| Course design/layout | 3.5 | 3 | 3 |
| Enjoyment/fun | 3.5 | 3 | 3.5 |
| Overall | 3.5 | 3.5 | 3.5 |
Full article to follow on travellifestylegolf.blogspot.com
Follow us on Instagram, Twitter and Facebook @TravelLifestyleGolf (Golf Guru Group)
Connect with me on LinkedIn @Sarah Forrest or @Steve Forrest
This You Tube video and the related social media information has been produced as our honest and unbiased opinion on the day. Golf Guru Group trading as Travel Lifestyle Golf (TLG) did not receive payment for this review, but were hosted to some degree by the venue. TLG can take no responsibility should your experience differ to ours in any way.