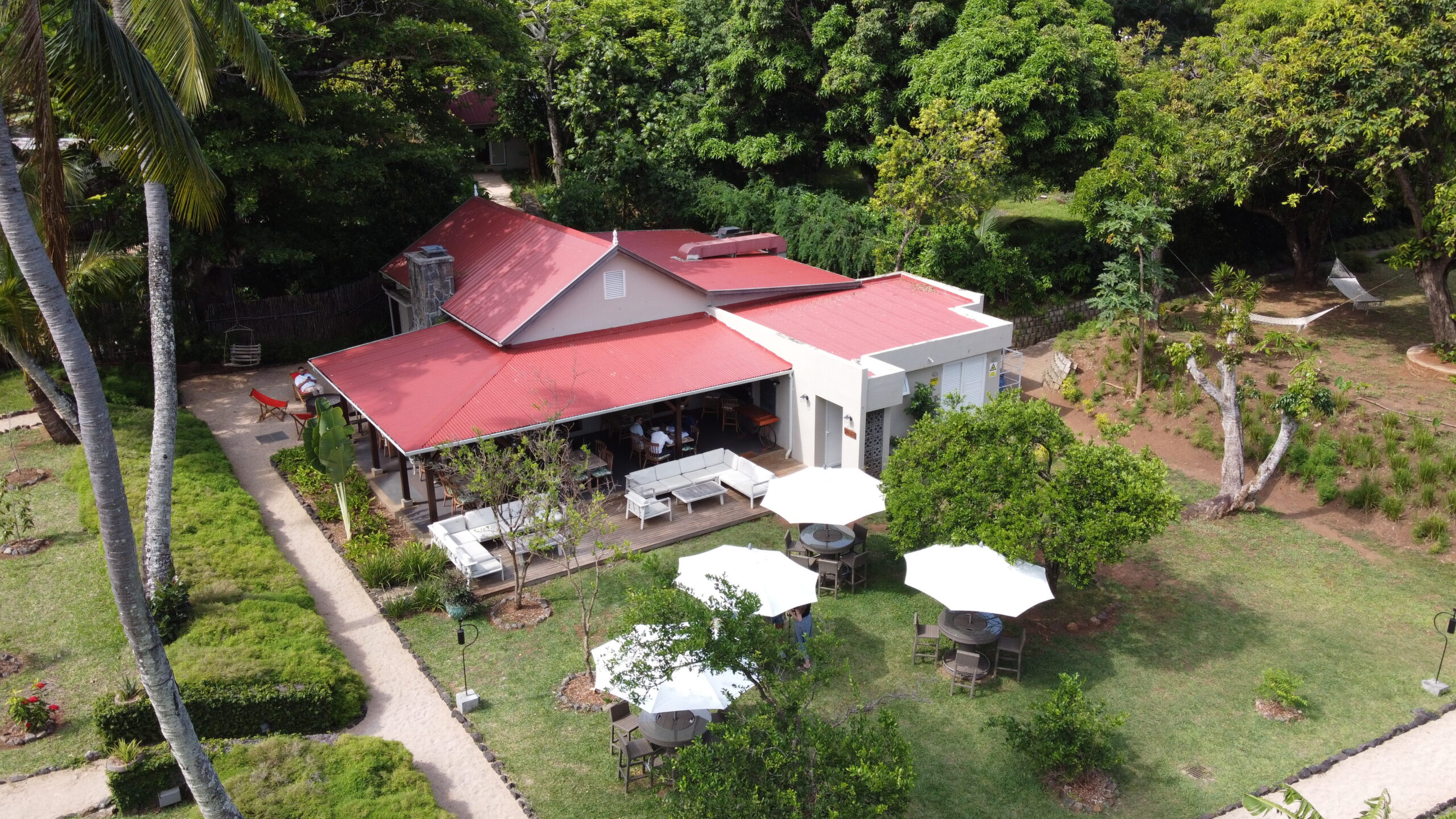 Kaz'alala, restaurant and cooking demo
We first visited Kaz'alala for lunch and enjoyed their food so much we asked if we could come back and do a cooking demo with Chef Francis.
To truly experience the depth of the food on offer, we wanted to share our family experience when cooking alongside a master at work.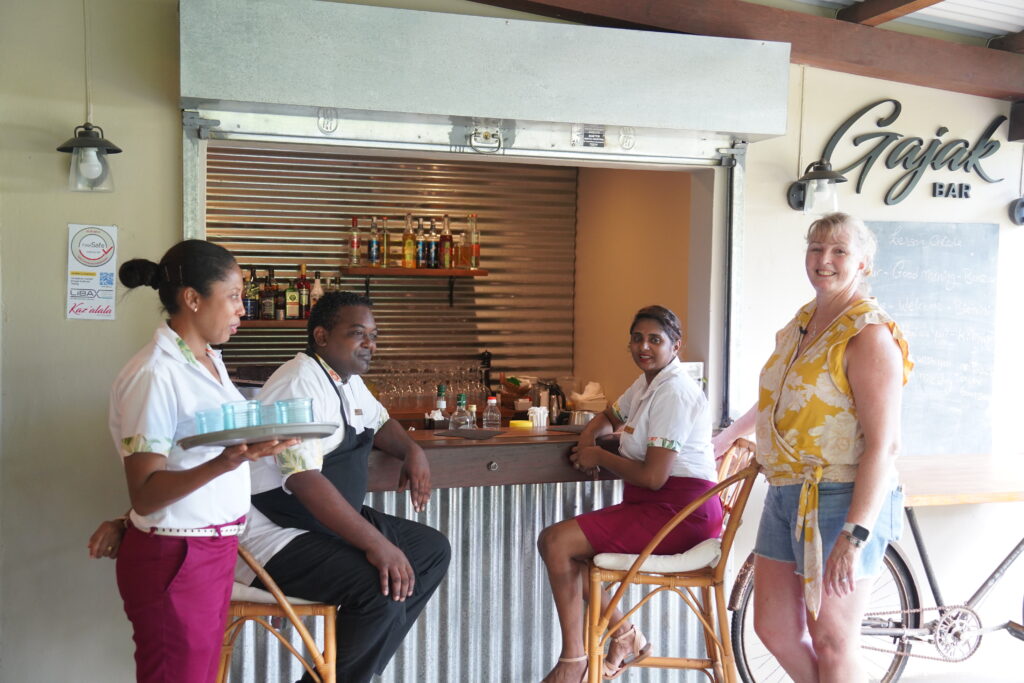 When we visited we had traditional Mauritian food, with all the trimmings, when we went back for the demo, we got to make and try Italian food – with a fresh Mauritian twist.
We make no excuses for having such a fun time in the kitchen under the watchful eye of Chef Francis.
Diet starts tomorrow!
Chef Francis was our chef both times we visited. When we turned up to do the cooking demonstration with our daughter Charlotte, the warmth and friendliness of all the staff was lovely – even when we stuck cameras in their faces their willingness to please and show they cared was portrayed with a genuine smile.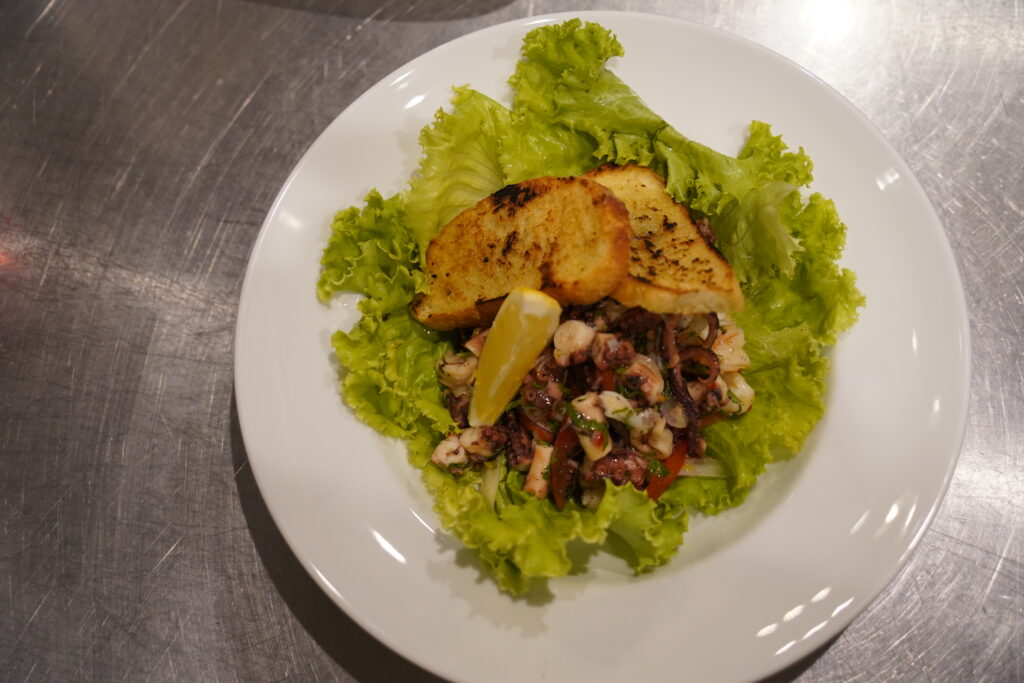 We did wonder how many would prefer a holiday such as this, one where the pools aren't crowded, one where you have your own space and one where the food was some of the best we'd tasted in Mauritius.
Our top menu tips
The Octopus salad is so fresh and zingy – we show how to make this in the video
Fresh tamarind or lemon juice is a great beverage accompaniment to your food
Mauritian curry served on a platter of various compartments meant we could have a taste of everything
Anything smoked Marlin – a fish in abundance, incredibly tasty and a big hit with us
Flambé banana – always a nice end to a meal with a sweet sticky fruity mess.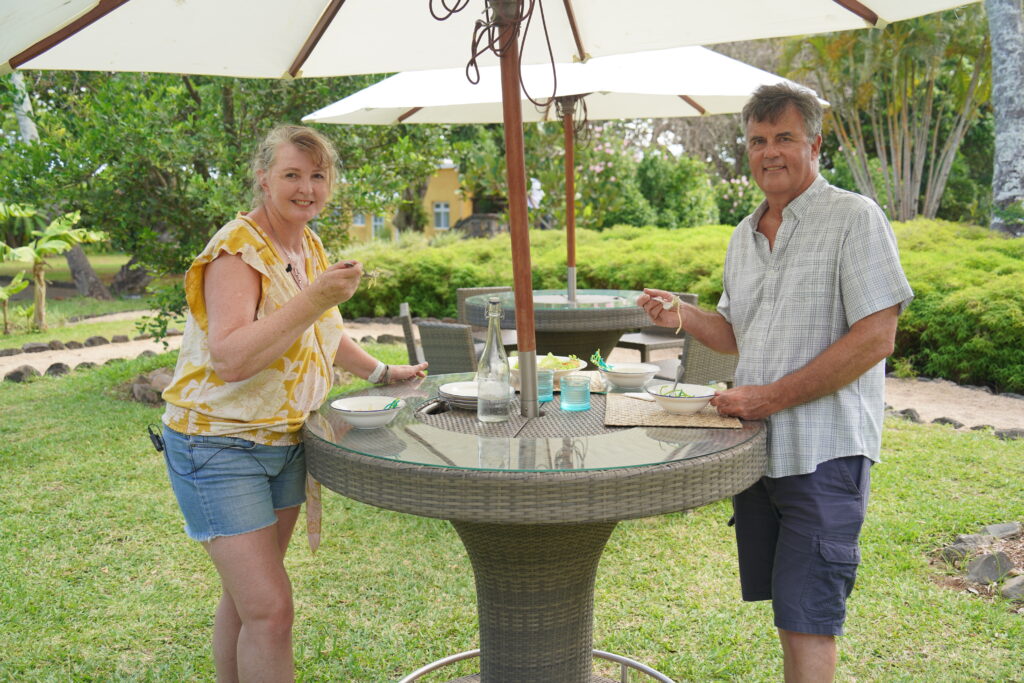 Part of the Heritage Resort in Bel Ombre, Kaz'alala stands out alone away from the busy resort as a renovated bed and Breakfast in its own right. Beautiful tranquil gardens, with coloured houses, each colour representing the Mauritian flag. A calming pool sympathetically planted to afford a little of life luxuries in peace and quiet.
A get alternative when looking for something a bit different.
Plus you get the use of the Heritage facilities too.
Instagram @Travellifestylegolf
Twitter @golf guru group (Travel Lifestyle Golf)
Facebook @golf guru group (Travel Lifestyle Golf)
You Tube @Travel Lifestyle Golf
travellifestylegolf.blogspot.com
Connect with me on LinkedIn @Sarah Forrest or @Steve Forrest
This You Tube video and the related social media information has been produced as our honest and unbiased opinion on the day. Golf Guru Group trading as Travel Lifestyle Golf (TLG) did not receive payment for this review, but were hosted to some degree by the venue. TLG can take no responsibility should your experience differ to ours in any way.