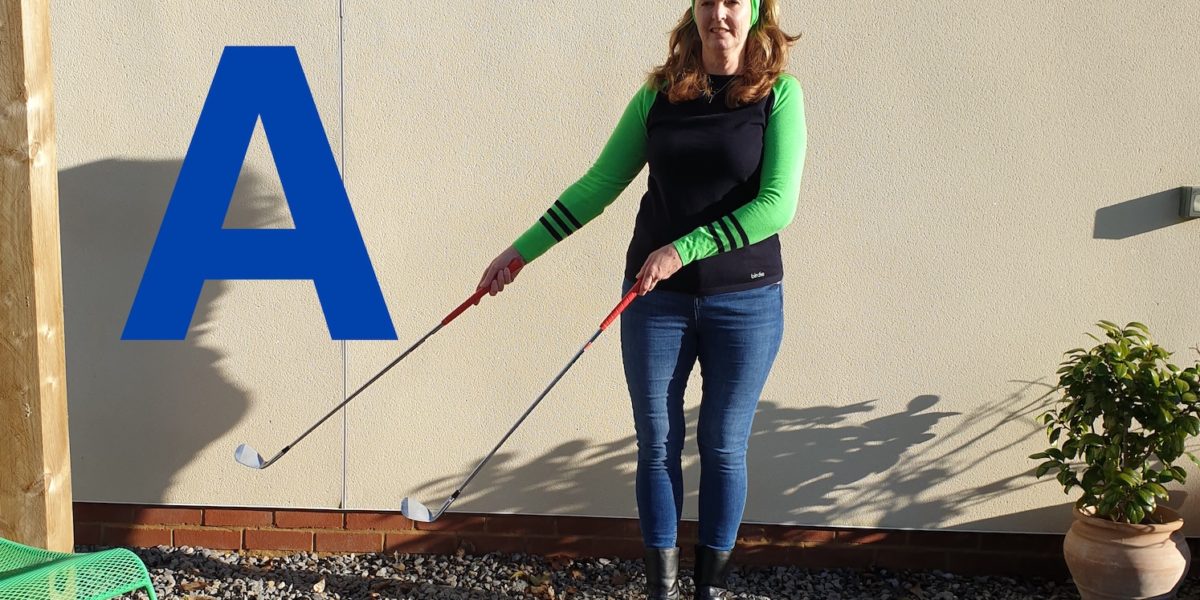 GB&I Golf Course Review – Z to A
This is my last in this series of GB & I golf course reviews. I hope that you have enjoyed it, that it has given you some inspiration and importantly helped you through the tough times we are all in at the moment. I am always here to help and to listen.
As ever, the full write up and more images can be found on http://golfgurugroup.blogspot.com.

Orchil Rd, Auchterarder, Perthshire, Scotland, PH3 1LS
It seems fitting that as I start this series in Scotland, The Home of Golf that I should finish it here too.
As before, this series is about showing you some genuinely good golf to play around the UK and Ireland. Auchterarder is no exception to this.
Arguably it isn't the longest course, there are 6 par 3's and 3/4 par 5's. It measures 4967/5800 so is an easy walking course.
In the shadow of its big boy neighbours you can catch a glimpse of the PGA Centenary course at Gleneagles as you enjoy playing Auchterarder. In fact, time it right and you can shoot to the green to the crowds whooping and hollering No one need know they are actually cheering golfers on the adjoining course! A beautiful, hilly in places, but not too silly, parkland course with amazing views.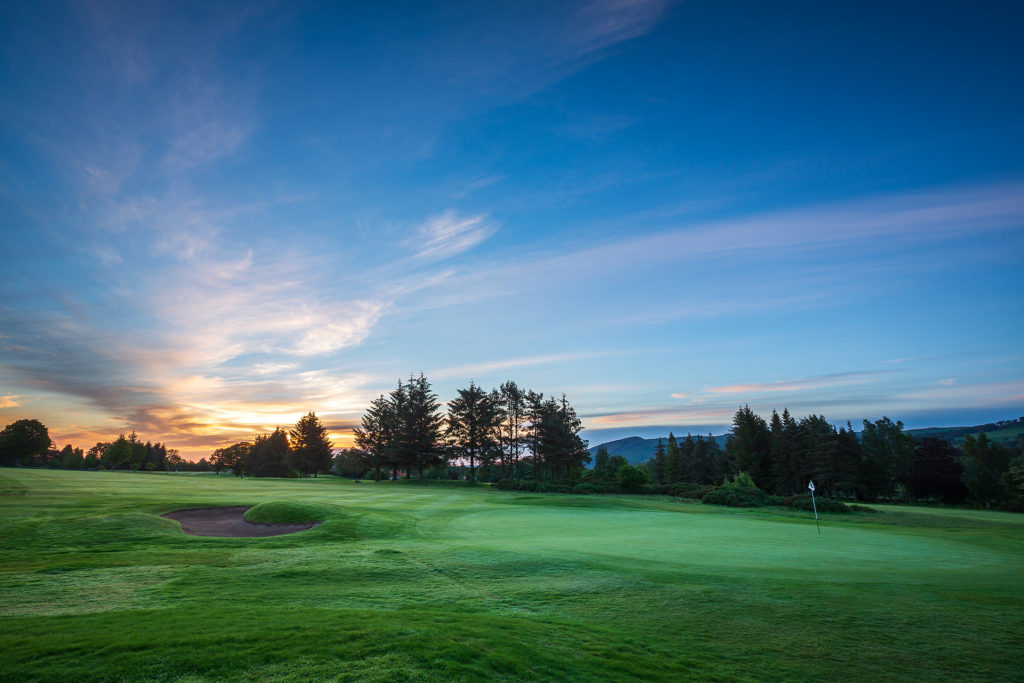 Only 28 miles from Edinburgh
Airport located with the beautiful Ochil Hills as its backdrop. Doing some research I found 78 Ochil in Scotland, so maybe don't put that into you navigation system! The name Ochil, recorded as Okhel in 13th Century is from Pictish origin. Although it may have evolved from Ogel meaning 'ridge.' Either way, it is quite beautiful.
Hole number 13 is actually called Ochil View. A par 4 SI16/18 268/289 yards this downhill shot is fairly narrow with green side bunkers in play. So if you've played it badly, take solace in the view.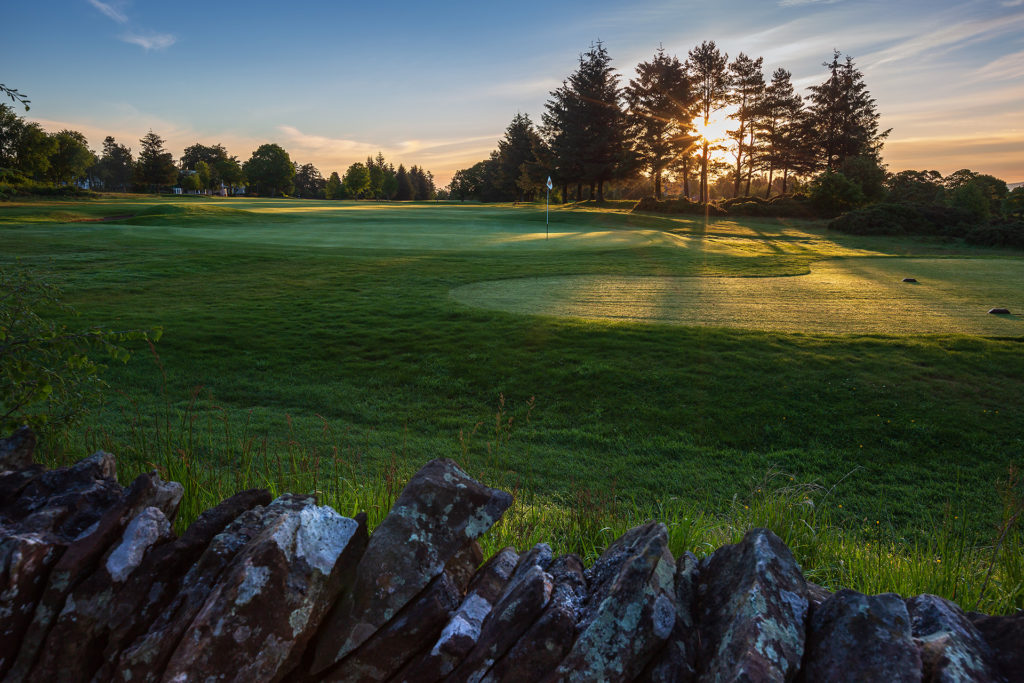 With Auchterarder
In Gaelic meaning 'the summit of the rising ground' gives you some idea of the altitude. Located on the Strathern Ridge it is one of the highest towns in Scotland.
Life started in 1913 when Ben Sayers designed a 9 hole golf course. In the early years maintenance was done by goats grazing the high ground. With WWII came the call up of a lot of its members, it also saw the golf course return to pasture land once again.
Post war and into the 1950's and 1960's the Old Nine was recognised a good place to play. In 1979 it became an 18 hole course. More recent works include an extension to the clubhouse in 2002.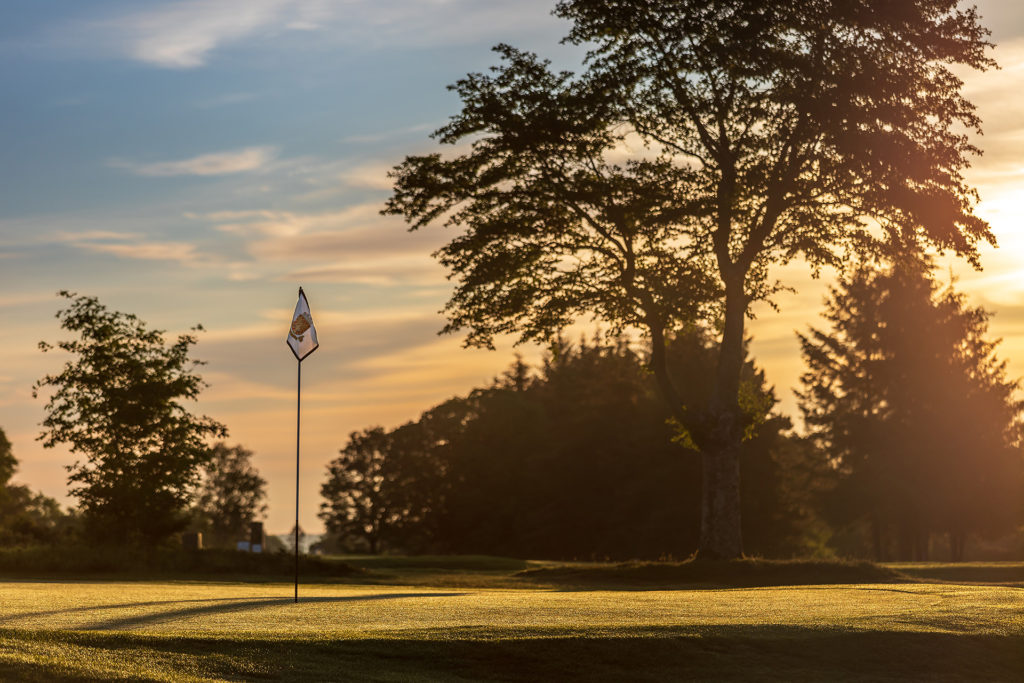 It was lovely to see some of the names of the holes. No. 7 is called Dinnae Stray, a par 4 SI5/9 332/473 yards. The exit off the tee is a little intimidating with established trees left and right. It does open up a little but the green with it amphitheatre of trees around the back of the green add drama. Quite an appropriate name though!
With a continued plan
Of phased improvements the 12th hole bears the mark of more recent upgrades. This par 3 SI 18/16 116/164 yards could be a nervy tee shot through a relatively narrow exit off the tee. The new three tied green is protected by bunkers from right and left and water at the back. I loved playing this hole, in fact I didn't realise at the time it was a fairly new improvement. It had clearly bedded in well.
The 18th is called Hame… no guessing as to what that means. A par 3 SI 12/10 145/184 yards is a tight closing hole. But a warm friendly club awaits your return — what could possibly go wrong!
So might not be the course you thought I might feature for my final letter, but one I wanted to give a shout out to as a good club to visit. Despite its relative short length, it is a good course to play. Strategic bunkering and well established trees made it a pleasant game and the clubhouse atmosphere was great too.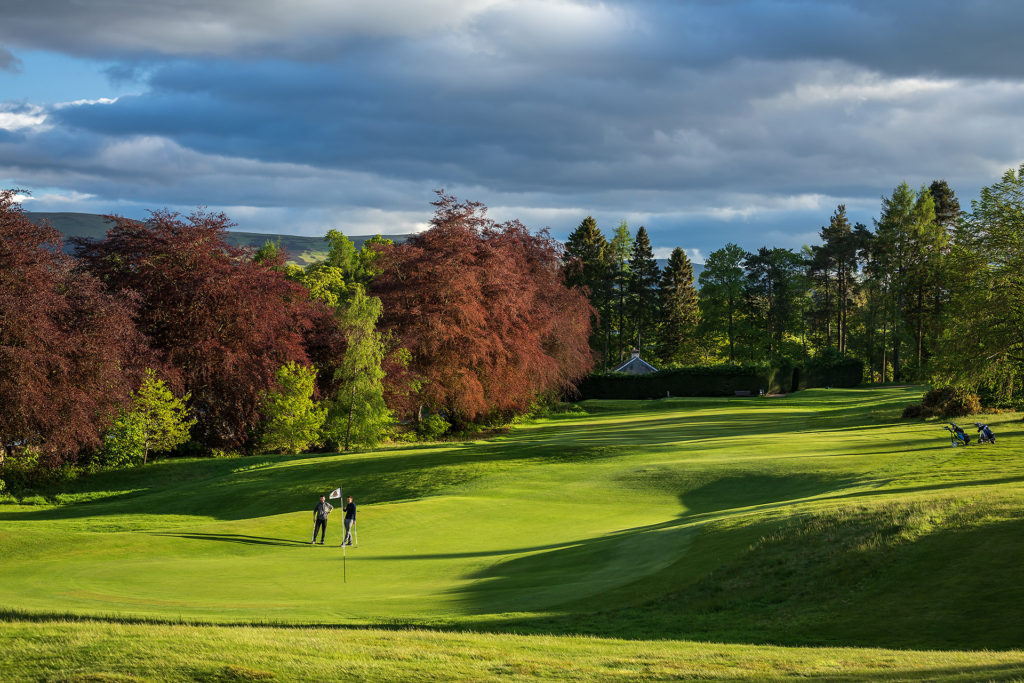 For more innovative, fun unique golf content, please subscribe to my social media channels
Instagram @sarah_thetravellingladygolfer
Twitter and Facebook @golfgurugroup
Interested in this golf club, or any in this series, or wish to be featured in the future, please email me on [email protected]
Here are some Insta accounts starting with the letter A which you might want to follow: @AMZ-golf @Alby_golf