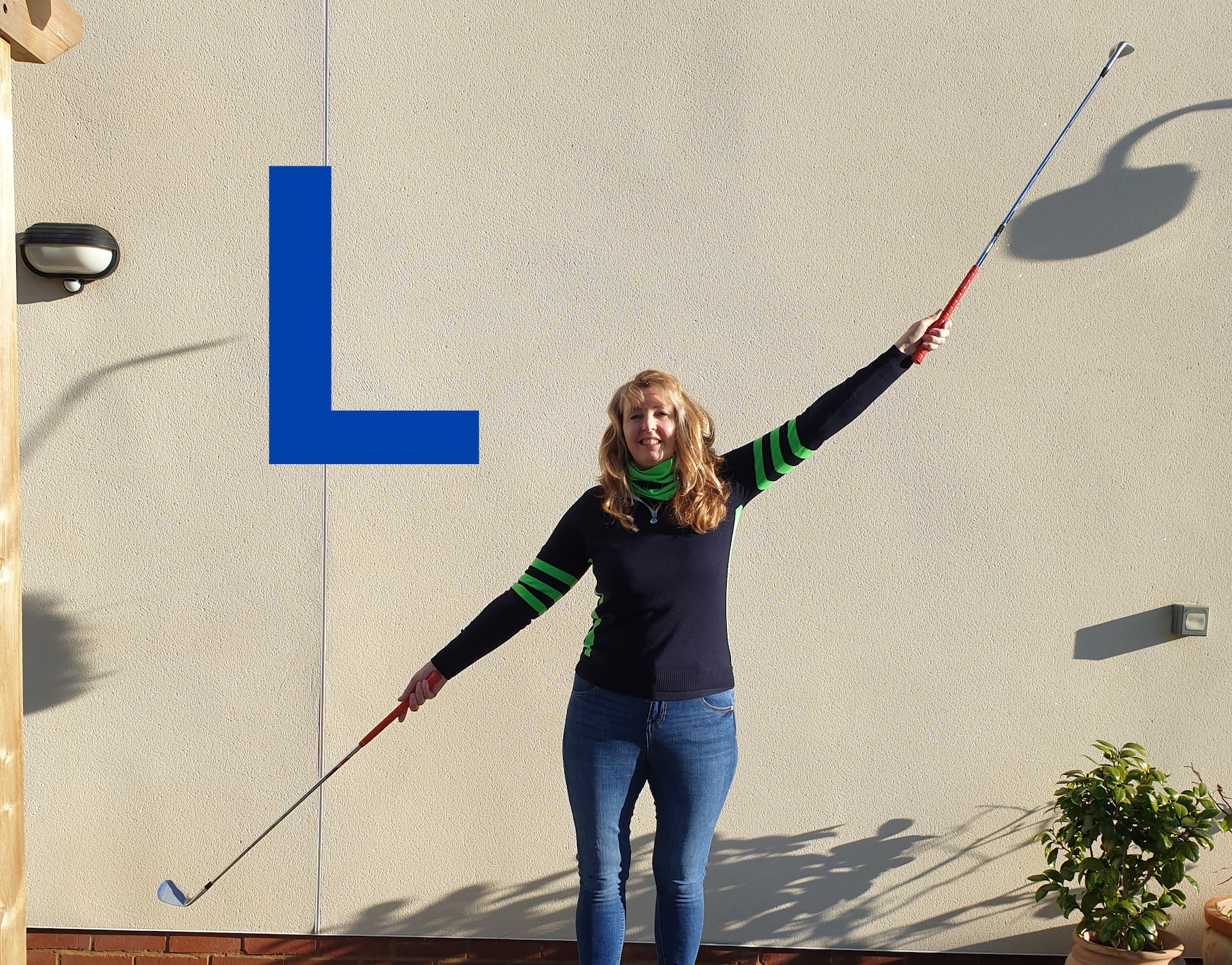 L – Llanymynech
GB&I Golf Course Reviews – Z to A
I am going to showcase one golf club a day in GB & I over 26 days – in reverse alphabetical order. It is my ode to some great and in some cases, unknown golf. Full write up's can be found on golfgurugroup blogspot.
Look out for the daily influx of unique, quirky, amazing golf courses across the GB & I.
For more innovative and fun golf, please subscribe to my social media channels @sarah_thetravellingladygolfer on Instagram @golfgurugroup on Twitter and Facebook for innovative and fun golf media and marketing.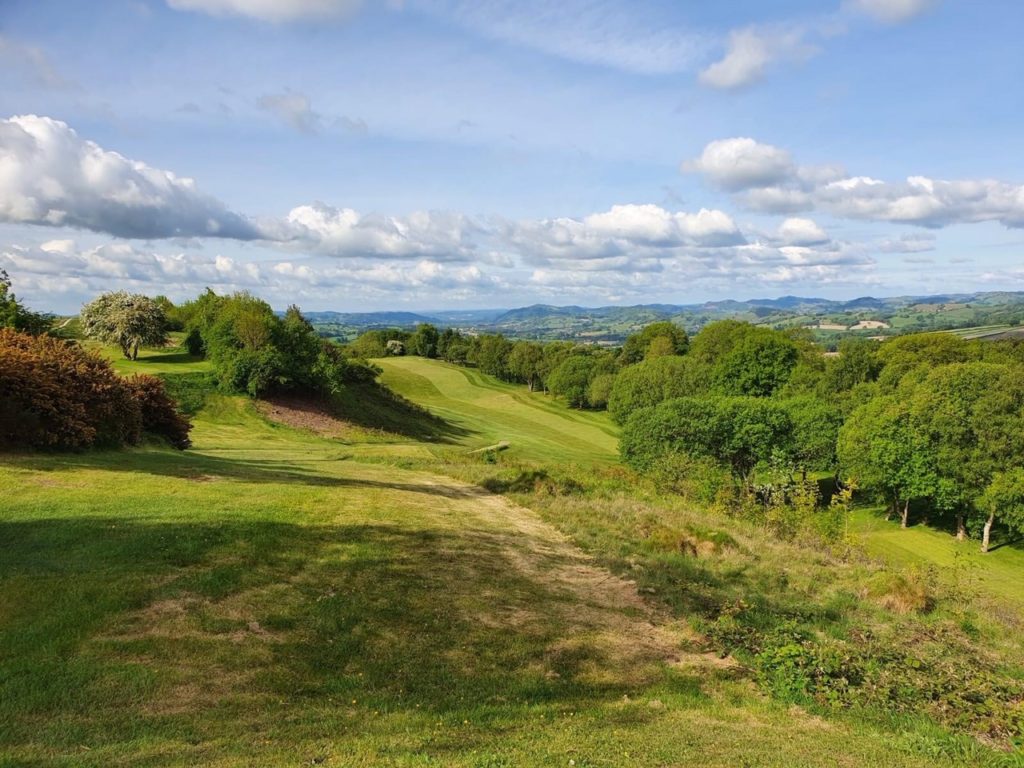 High Cottage, Pant, Oswestry, SY10 8LB
Wales or England?
One of the quirky things about Llanymynech is one doesn't really know where it is! So much so that hole number four, a dog leg left par four of only 323/340 yards is where you tee off in Wales and putt out in England. An elevated tee box encourages the brave to go over the trees in a straight line to the green. Or take on the acute corner and get on it two. Either way this SI9 hole is quite playable.
Llanymynech is actually in Wales
However as the only way to get there by car is through England, it carries an English postcode.
LLanymynech almost plays a cluster of holes at a time differently. Arguably giving you more variety in just 18 holes.
Some holes are parkland, whereas others play more like heathland, especially as you climb to the top of the hill and enjoy the views below. I loved the fairways. Each time I have been they played really well. The par 3 third is a pretty hole with lots of shrubbery and small sculptured bushes laid out in front of you. If you miss the 134/153 yard green short, you could be in trouble!
Then you get the 18th
Again with an elevated tee with a mound right in the way as you take your drive. In reality that mound shouldn't be in play, but you know, sometimes, it just is! In stark contrast the 9th is a relatively open hole but is the hardest hole on the course being a par 5 at 419/546 yards, SI 1.
I was playing Llanymynech during a society day a few years back and won the longest drive on the 13th hole. I do recall the rest of the players, mainly male, being a bit fed up. I did agree with them as the distance between the two tees was a bit too much at over 60 yards! Mind you, I did prefer the back tee box position being high, whereas the forward tees were on a lower level.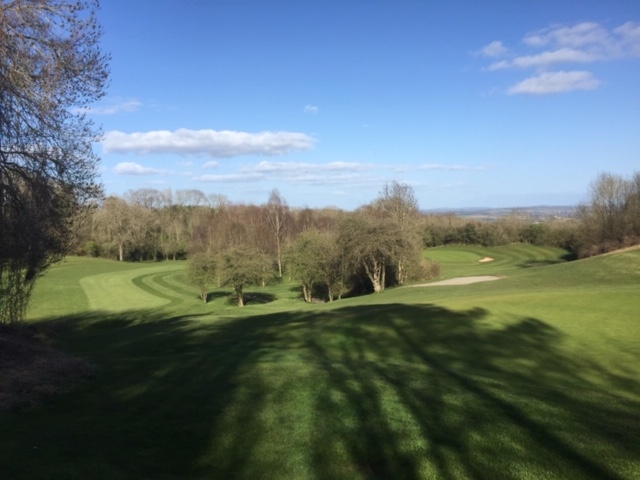 Another unique feature about Llanymynech
Is when you're at the top of the hill you can see up to as many as five counties. These counties are Powys, Dyfed, Clwyd, Shropshire and Staffordshire. There is a map at the top so you can identify which landmarks you are seeing as you brave the highest part of the course. Naturally, it is absolutely beautiful on a warm summers day and absolutely miserably on a cold wet one!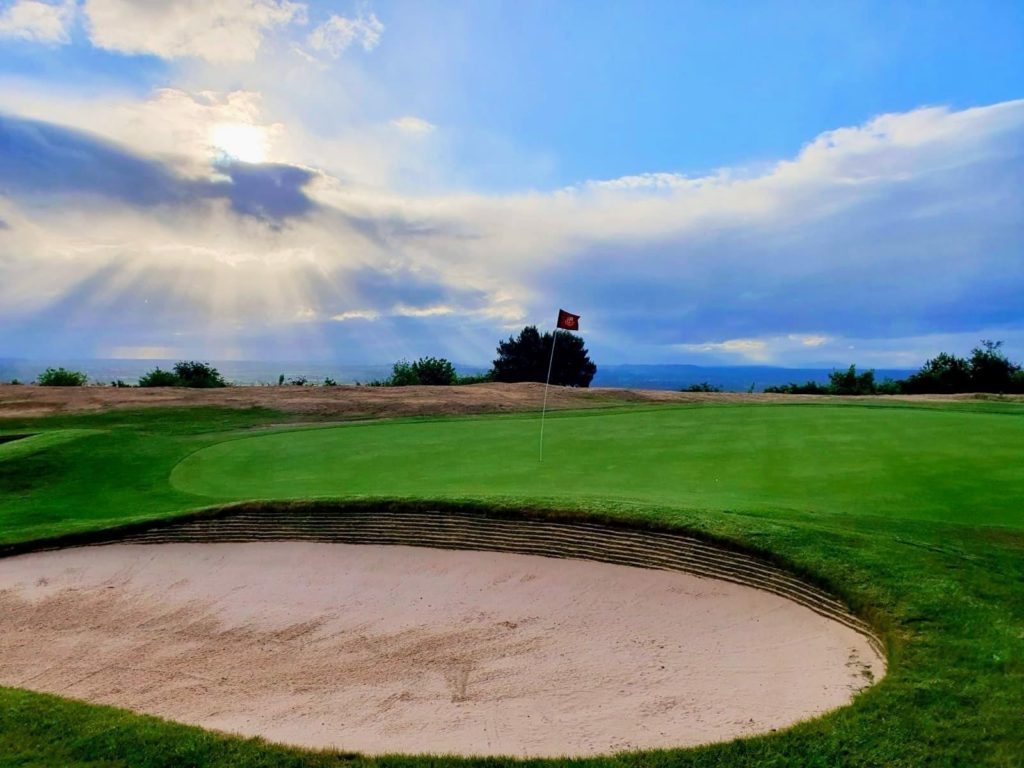 As any good golf course will agree
Ongoing maintenance is essential. Being forward thinking, instead of using the sods of tuff to create vetted bunkers, LLanymynech are using EcoBunkers. A synthetic bunker system with a longer life. When I go back, it is my mission to take a close look at these new bunkers!
Offa's Dyke is a site of Special Scientific interest, roughly running the boundary between England and Wales. King Offa was the Anglo Saxon King of Mercia from AD 757. As Llanymynech also borders these two countries, it is no surprise that Offa's Dyke also makes an appearance around the golf course. Again adding to its interest in topography and its heritage.