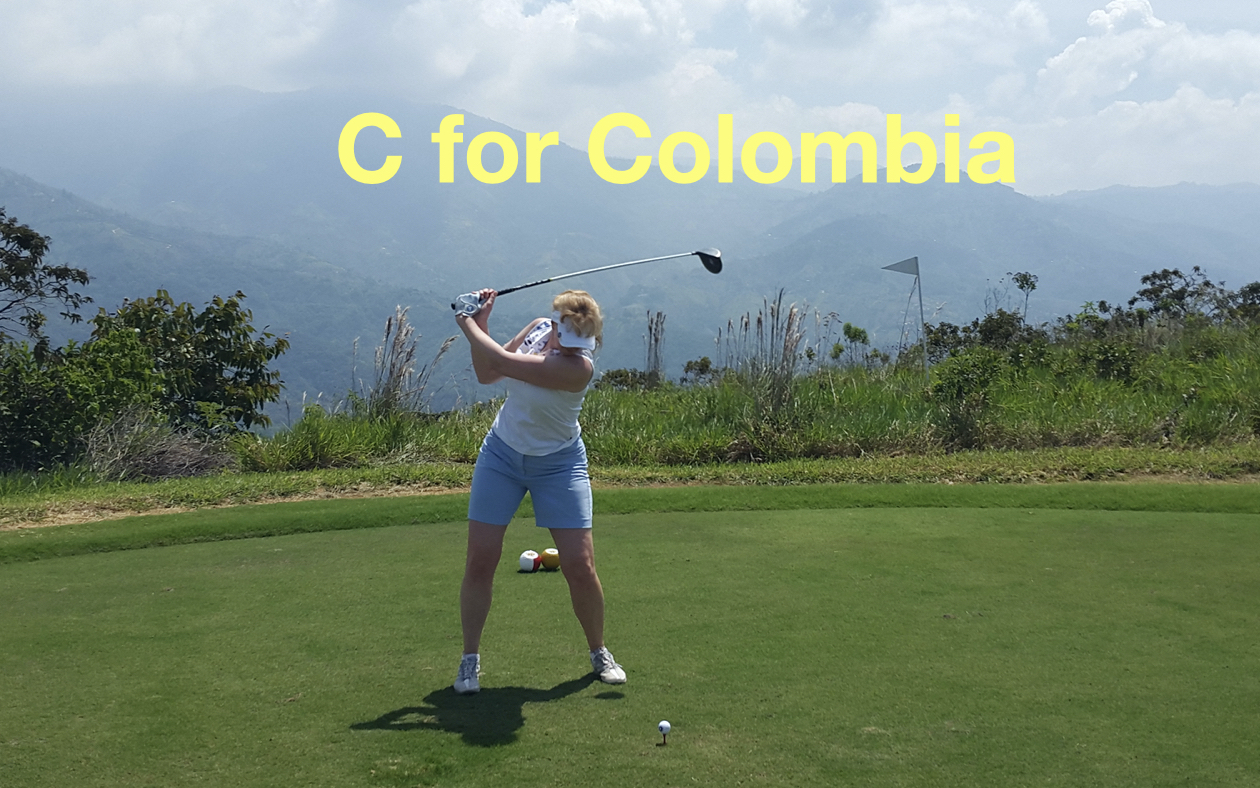 C for Colombia
C for Colombia
⛳This might not be the first place you would think about for a golf trip but mix it up with some culture then it could well be. As Colombia is named after Christopher Columbus I felt duty bound as a golf explorer to visit too! Colombia is the forth largest country in South America and is home to the second largest population.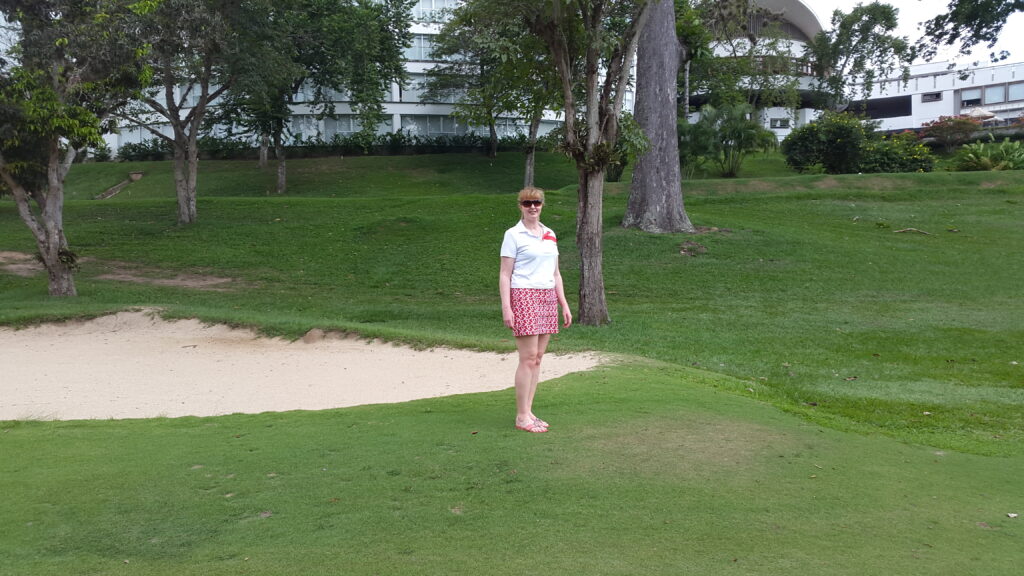 ⛳I had just landed into Bogota after a long haul flight and I was exhausted. Instead of resting, I jumped on an internal flight to Bucaramanga. Arriving, I needed some fresh air, so decided to visit the driving range. Now bearing in mind I'd just picked up some new golf clubs the day before leaving, I was quite excited to be on the range – but I couldn't hit a barn door – it was terrible. I went to bed feeling slightly fed up but blamed jet lag.
⛳Next morning I was playing Ruitoque, and so the awful golf continued, all I could do was laugh about it. The clubs didn't work, I literally kept air swinging everything – and that's not one of my usual baddies! By the 9th, I'm totally fed up, gazillions over handicap so I decided to play with the one iron that worked well for me – my 5 iron. Hole 10 started not so bad, a bogey. Then holes 11 through to 18, I pared every one. So 1 over on the back nine and an extraordinary number over on the front nine! I later found out I had been given the wrong clubs by my then golf professional, who looked at me and gave me a ladies set as opposed to the set of mens irons I had been fitted for. I knew they didn't feel right but my new 5 iron was my friend for the rest of the trip!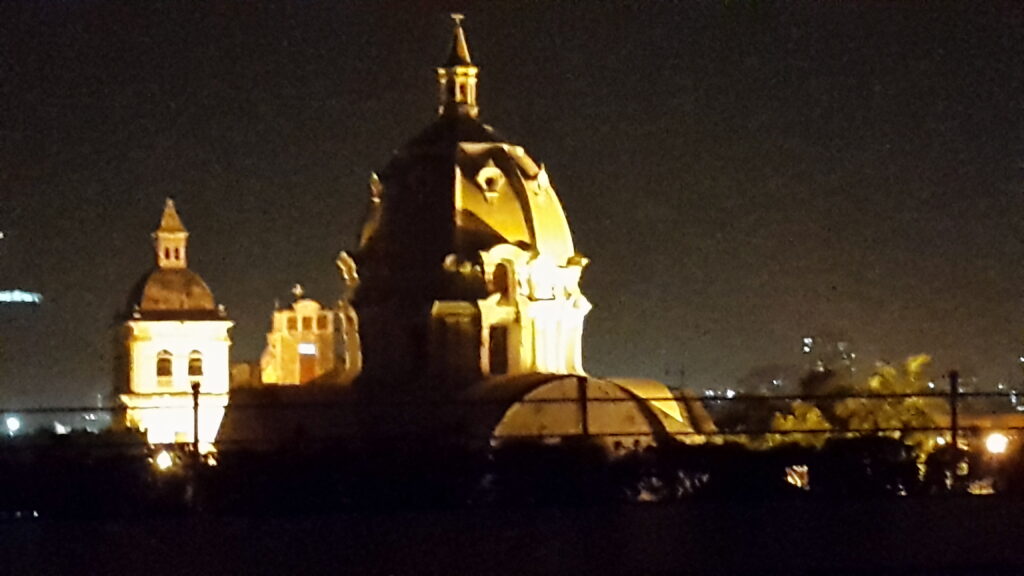 ⛳Back in Bogotá, a high altitude city which seems to be divided into two parts by the Santa Marta Mountains Bogota vibes are distinctly different to Cartagena. As with any big city, it is busy. The golf on offer was often by invitation from a member, but we did manage to squeeze in a couple of rounds on nicely established parkland courses. Playing an older, bedded in golf course, San Andrés with its narrower tree lined fairways was very much like playing a good parkland course here in the UK. The caddies were great and it was common place to break after nine holes and have some food. Usual practice is to buy your caddy food as part of his fee too. The caddy didn't eat with you and you drove the schedule, but it seemed to work quite well. A very friendly place to play golf with the locals being bemused by my presence.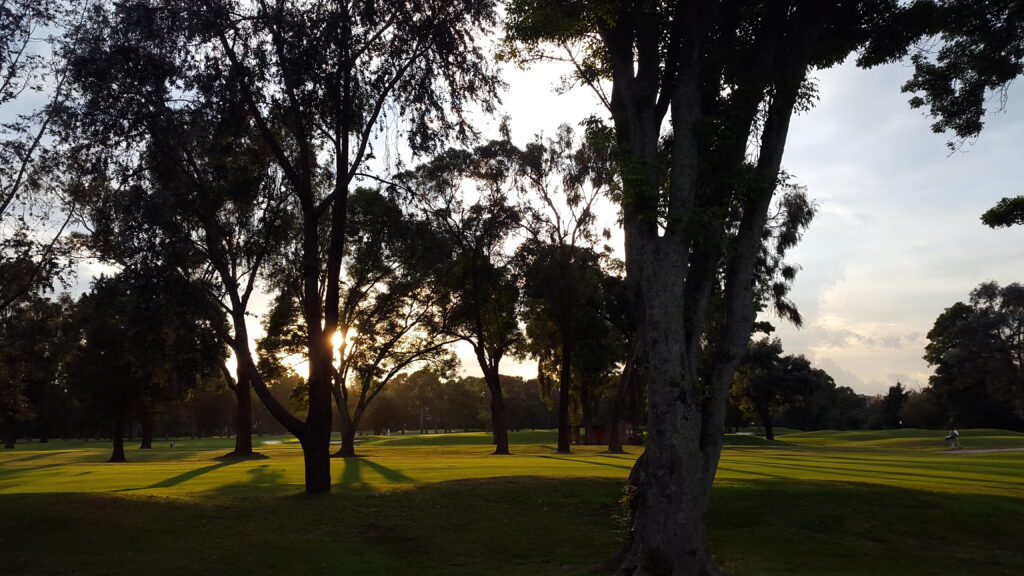 ⛳With the movie 'Romancing the Stone' ringing clearly in my ear every time I think about Cartagena, I was delighted to be able to visit and play some cracking golf too. As you see on movies, the centre of Cartagena is just as you'd expect- sun bleached multi coloured buildings propping each other up with greenery cascading down. Wandering around the main streets my inner magpie come out as I glanced longingly in every emerald jewellers shop with envy. With Colombia being the country that mines and sells most of this precious commodity, you can pick up some stunning pieces of jewellery.
⛳Ruitoque is one of Jack Nicklaus first Colombian ventures. Set high up it affords some of the most spectacular views with the city laid out beneath and the rolling countryside beyond.
⛳Out of town playing Jack's (now we're on first name terms as I've written about his course designs so much and – wow he got around!!)  was the beautiful Karibana Cartagena.  A lovely pool area awaits your arrival and beyond is the golf course.  The blueprint of a Nicklaus design; wide open fairways and big imposing bunkers.   I got to watch the professionals take on the course, and the next day, I got to have a go myself! A slight difference in play but with no less enthusiasm and loved it with its ocean side holes and naughty bunkers placed in the way!
➡️Full review on golfgurugroup.blogspot.com
➡️More stories on golfgurugroup.blogspot.com
➡️Follow TLG.golfplus
➡️Subscribe to Travellingladygolfer on You Tube