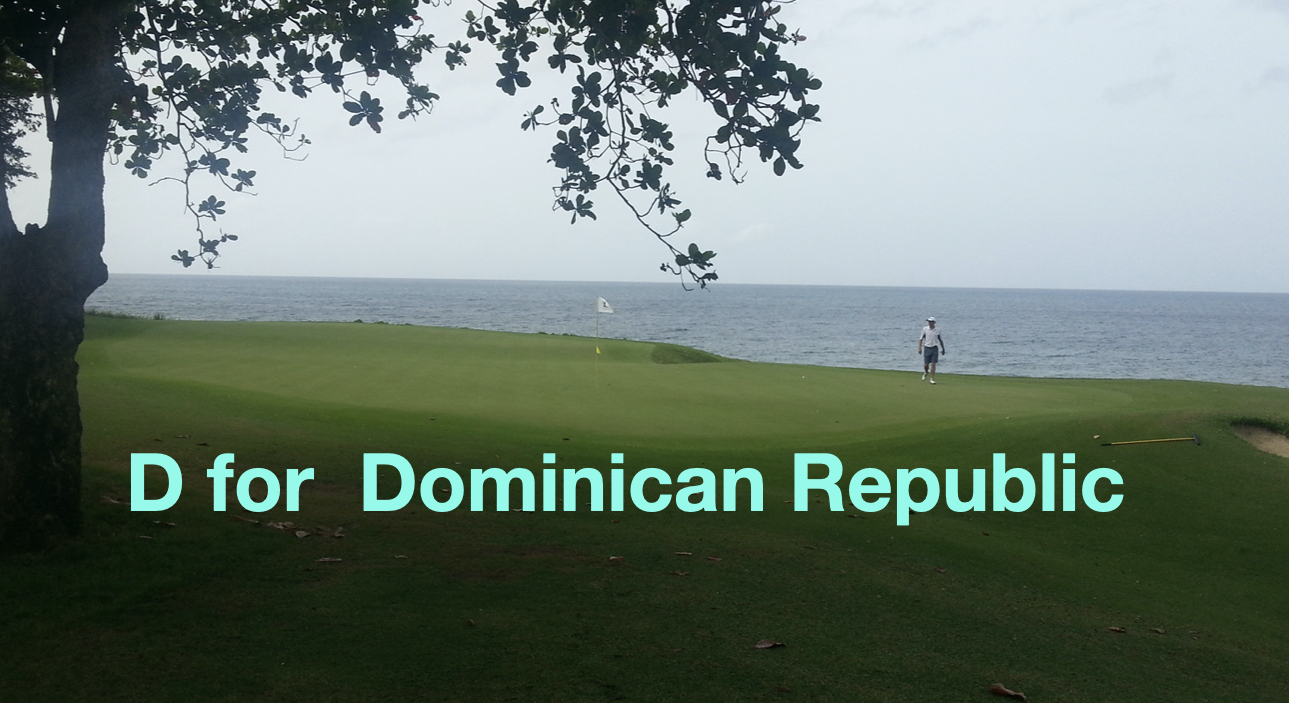 D for Dominican Republic
D for Dominican Republic
⛳On a miserable Monday, I'd like to transport you to the beautiful white sands and blue skies of the Dominican Republic. Located in the Caribbean and being slightly smaller than Slovakia it has a land border with Haiti and a very long swim away to Puerto Rico.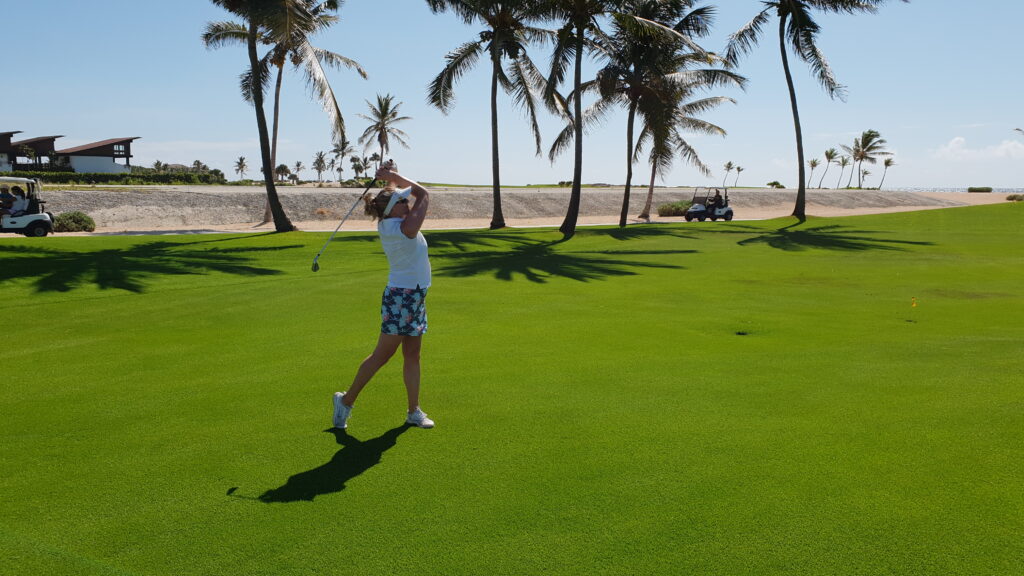 ⛳With 26 golf courses on offer, many are designed by the big names in golf design. Pete Dyes Teeth of the Dog is as iconic as the Caribbean itself. There are actually three golf courses at Casa de Campo, Teeth of the Dog, Dye Fore and the Links. Having played only two of them I can't tell you about the Links, but Teeth of the Dog is set alongside the rugged coastline of the ocean. Resembling dogs fangs, this is how it got its name. I recall those few holes distinctly as a good challenge. Hitting over inlets there was little room for error off the back tees, but then off the front some holes were very short – moral of this story, play the tees that are achievable to you as a golfer! Playing Dye Fore with its views is also a great addition to the overall package at Casa de Campo. However with 7,000 acres, there is more than golf here – multiple restaurants, its own beach, golf carts to use to get you around, clay pigeon and skeet shooting and even its own village. With multiple accommodation styles of offer, its a great place for the whole family.
⛳Close to Punta Cana – the airpot I flew into, I stayed at the stylish and comfortable Westin Hotel. With its open facade from reception onto the ocean, you immediately feel the cool welcome breeze of the sea. A quick lunch meeting was served with the most delicate and delicious dish of ceviche. As fresh as the ocean smell with a little squeeze of lime made working easy. Playing Corales was a treat, quirky cave like holes were welcoming as they broke up the vast green, blue and white adding not only interest but an overwhelming curiosity as to how the golf course was so neatly manicured around these natural features.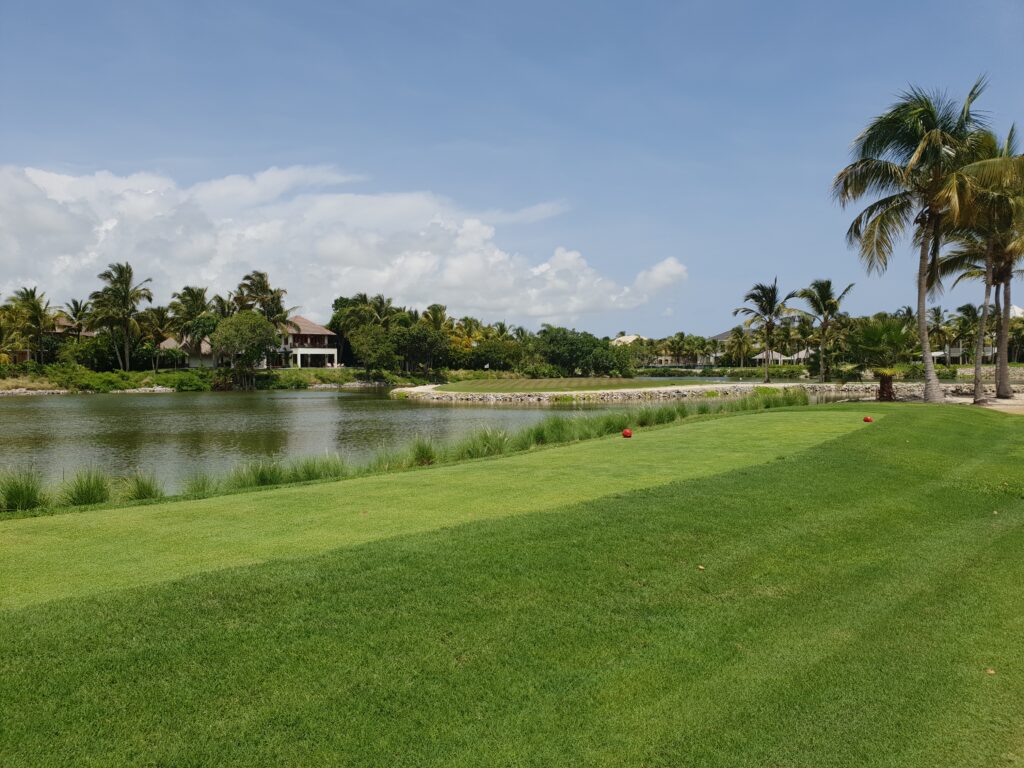 ⛳You might be forgiven to thinking that the outer parts of Dominican Republic are all white sand, blues skies and oceans and it is, kind of. But when it comes to golf, there is a fair share of trees, tropical ones gently swaying in the breeze and reflective water hazards too.
⛳Playing Punta Espada, another of my favourites in Dominican, you'll be met with wide open fairways, strategically placed bunkers and the forever present blue ocean. Despite its openness, plotting your way around this course is key to scoring well. I recall playing a beautiful tee shot, albeit slightly left, it did open up the hole which was neatly tucked around the other side of an inlet lake on the right- needless to say, I thought I could get to it, and distance wise I probably could, but my cautious and knowledgable caddy advised to take an iron and put it left of the green, allowing a shot in. When I got up there, I understood why – the entrance to the green was very narrow and had I gone for it, I would most likely be in the water. Caddy one, Sarah nil.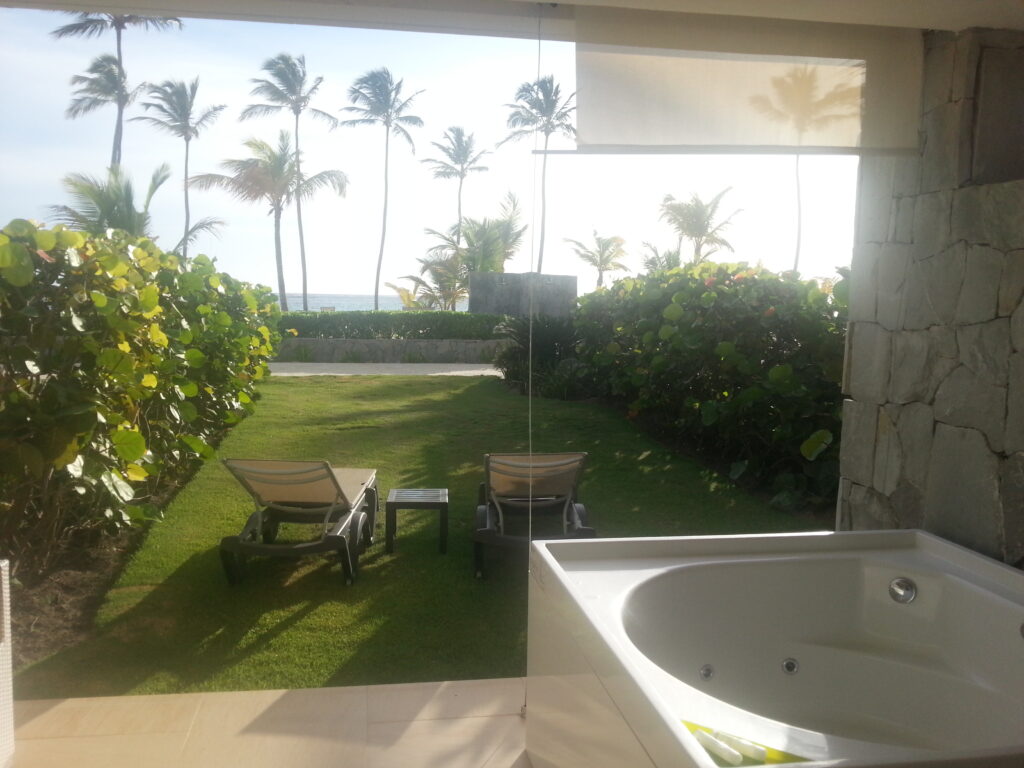 ⛳If larger, fun for all the family, hotels are your kind of thing, try staying and playing at the Barcelo. A huge complex with multiple accommodation blocks which were served by various restaurants. The main restaurant was more of a refectory than a posh restaurant, but you couldn't fault the food. The room I stayed in was on the ground floor, which reached out onto my own little garden then directly onto the beach. Outside my room was a 'bath' – I hesitate to say bath, as it was huge too.
⛳A later trip to Dominican Republic I was asked to be guest speaker about 'Female Golf and Travel', and whilst I loved the challenge, I was also nervous as anything as I stood up in front of industry professionals chatting away about a subject that has been my life for the last decade.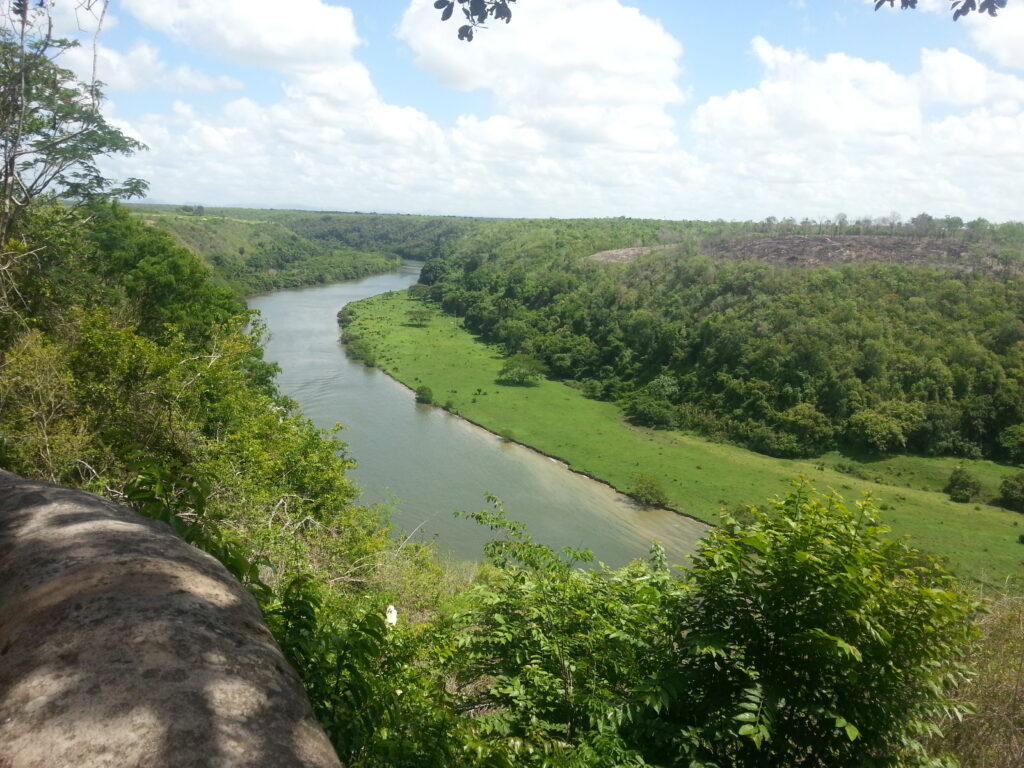 ⛳Afterwards we got to relax, play some golf and do some sightseeing too. The pool was a massive hit that trip and it was where we gravitated for an evening sundowner before showering and changing for dinner in one of the amazing restaurants on site.
⛳So as Monday comes to a close and the end of our A to Z is within sight, we hope that what we have bought to you, in our unbiased way, has given you some insight as to the depth of our knowledge of the golf and travel industry.  Please let us know what you think?
➡️Full review on golfgurugroup.blogspot.com
➡️More stories on golfgurugroup.blogspot.com
➡️Follow TLG.golfplus
➡️Subscribe to Travellingladygolfer on You Tube