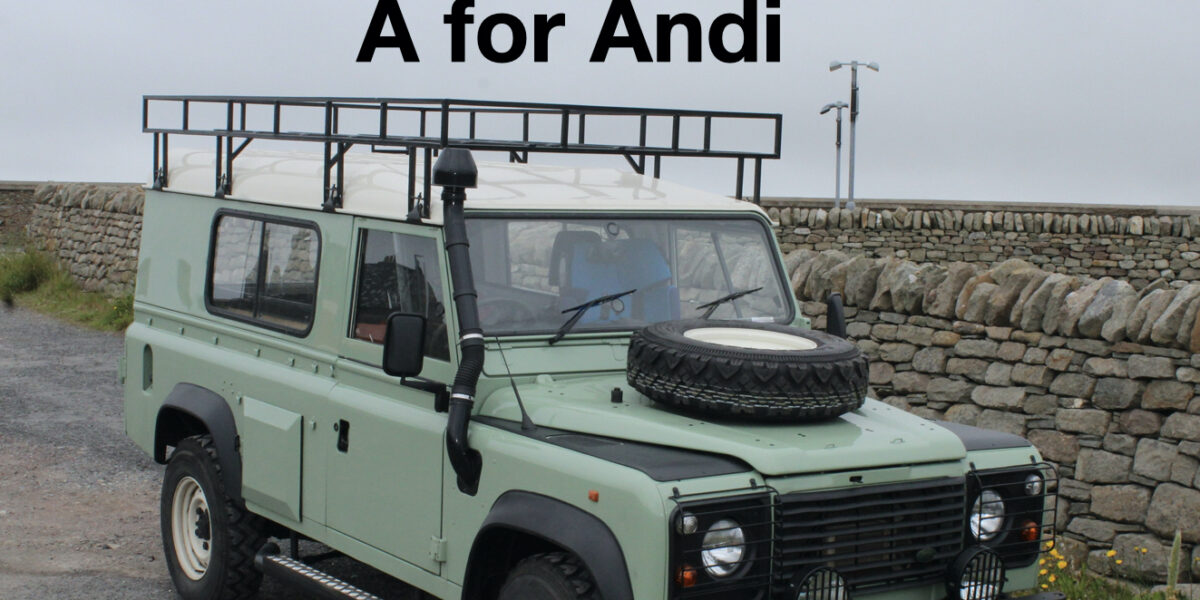 A for Andi
?I'd like to introduce you to the third member of our team – Andi the Landy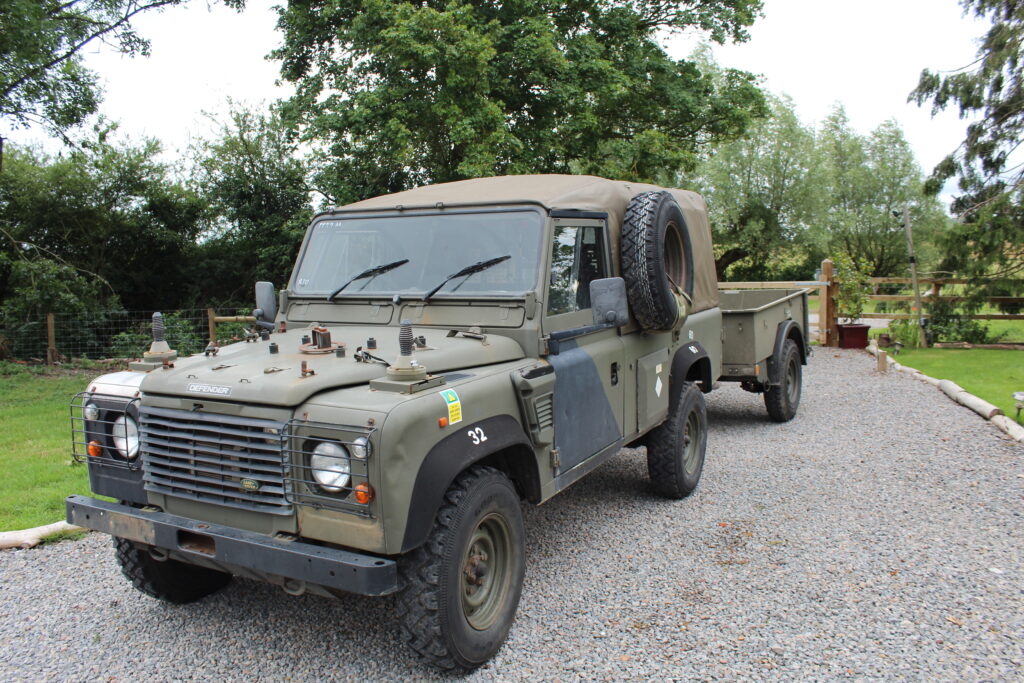 Andi is now a gender neutral landrover defender. In a former life Andi worked for the MOD, his strength and resilience enabled him to carry more radio equipment than NASA. Before selling Andi on, the MOD kindly replaced his engine and that's when he entered our lives.
?As a dowdy all purpose army green, Andi had seen better days. Sand filled and dirty we cleaned him up and stripping out the multitude of racks, radio equipment, batteries and a myriad of other equipment. Like a huge sigh of relief Andi chassis literally lifted by about 15cm. Giving Andi a new top was a turning point, no longer did the heavy duty canvas flap around in the wind.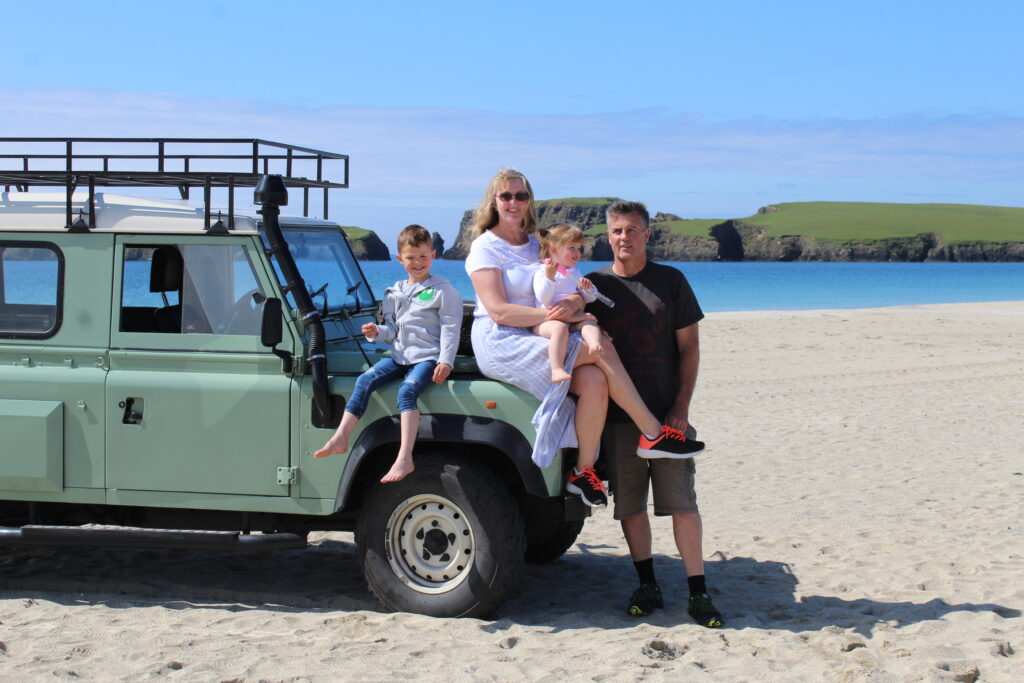 ?Good rubbings down, a new paint job, some TLC (there is even a passenger side vanity mirror now!) and raptor paint applied to the inside he was starting his new life transformation. He is like a pupae reemerging as a gender neutral butterfly.
But we haven't finished with Andi yet – we still need to wrap up over the insulation we've already added to the inside with some 4-way carpet and there are still a few bits and pieces to install to make our lives better when on the road.
?Coupling Andi with the trailer we also bought at the same time, they make a fine pair of functional, comfortable work horses.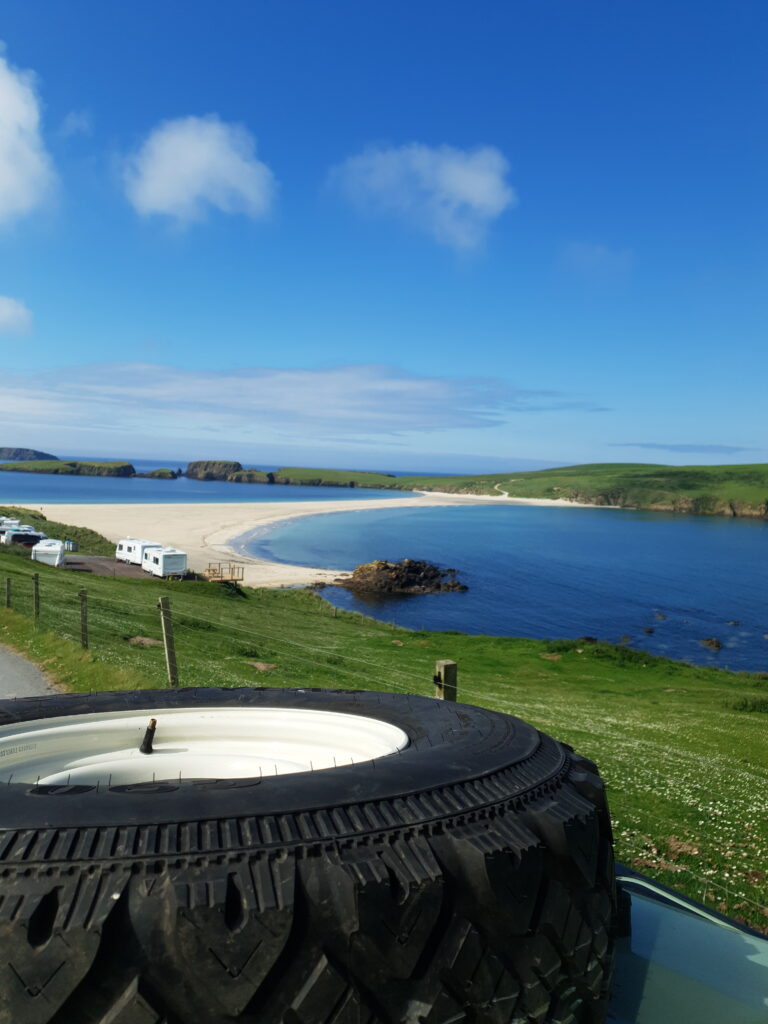 Andi comes with blacked windows to the sides for any would-be sponsors, partners or tourist boards we are working with and will be equipped to travel long journeys.
?Andi will be making appearances on our You Tube channel and we will even show you what we've done for the transformation – but for now, Andi is a pleasure to drive – people move out of the way when we come down the road – but maybe that the mad red hair flaying in the wind behind the drivers wheel that puts the frighteners on any other road users?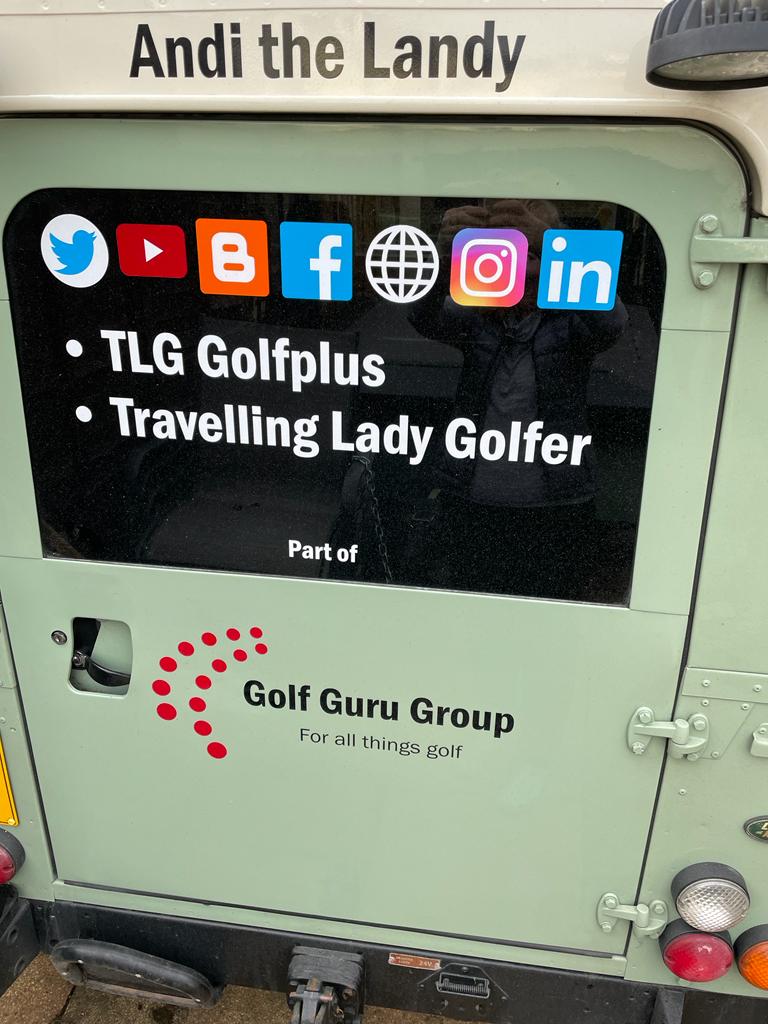 So like Andi, and share the adventures we are taking together. Andi is the vehicle to get us to you.
A for Andi concludes our trip around for golf and lifestyle, we hope you have enjoyed it? All articles are on our blog, and our website and of course some are even backed up with videos which sit on our you tube channel.
?So please do follow, like, share and subscribe and we promise to continue to show you some great adventures.
#AnditheLandy
➡️Full review on golfgurugroup.blogspot.com
➡️More stories on golfgurugroup.blogspot.com
➡️Follow TLG.golfplus
➡️Subscribe to Travellingladygolfer on You Tube