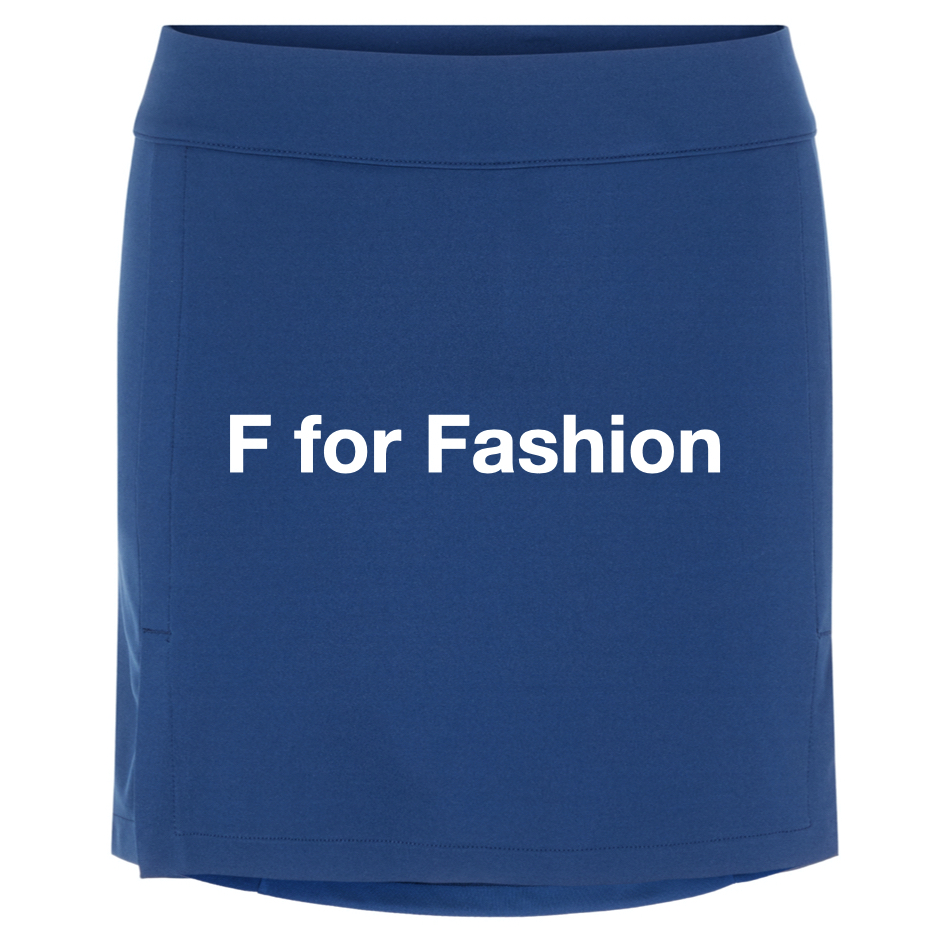 F for Fashion
F for Fashion
The Skort
Is is a skirt?
Is it shorts?
⛳No, its a skort – said in a non super hero way – or maybe the humble skort should be the superhero article of clothing for golf?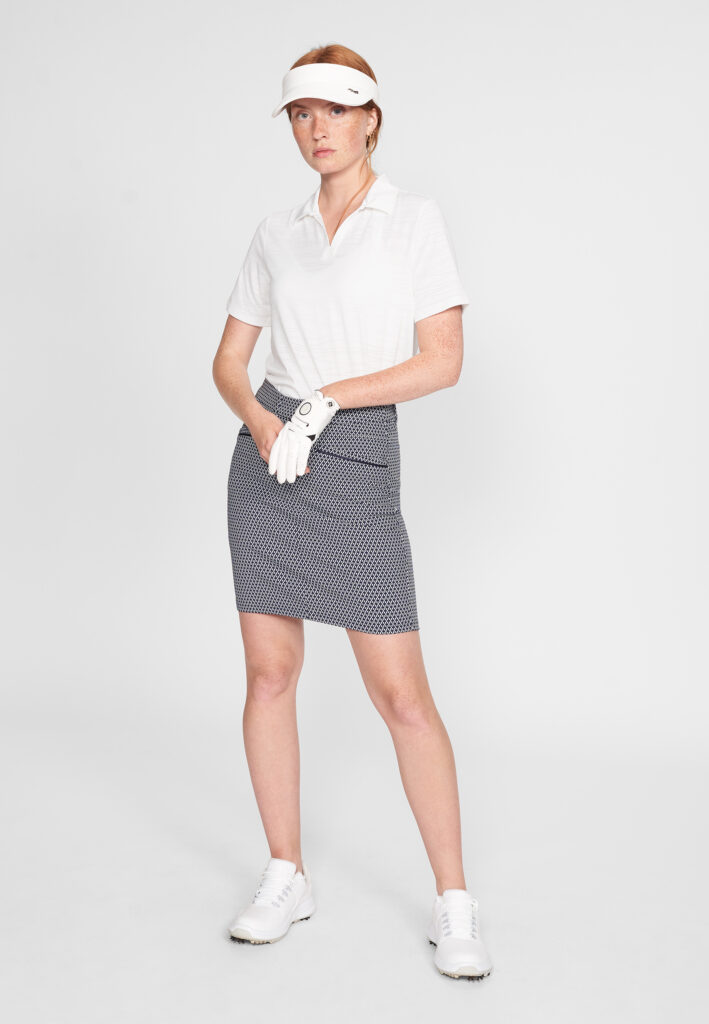 ⛳The word skort is a portmanteau with the word itself originating in the North America. But this arguably fashionista item of clothing is not the recent design invention some might think.
⛳It appears the skort burst onto the fashion scene in the 1959 Montgomery Ward Spring Summer catalogue when describing an accordion pleat skirt over matching bloomers underneath.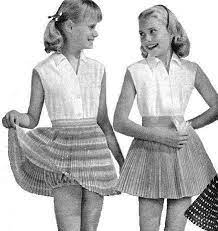 ⛳However the practicality of wearing a skirt, especially in sport was even earlier in 1931 with Lilí Álvarez, the Spanish tennis player setting the trend of wearing a 'divided skirt'.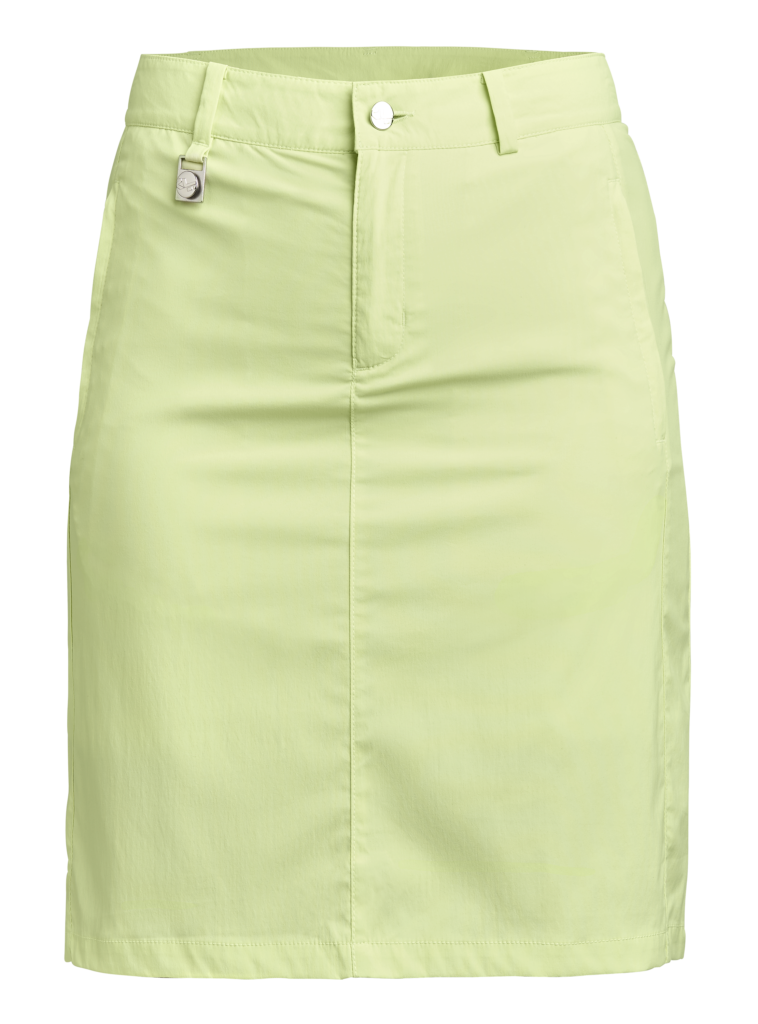 ⛳The evolution of the skort combined with fashion and practicality bought the next phase in its development. In fact my first skort was exactly this, a pair of shorts with a matching 'flap' of material across the front, so in appearance, shorts from the back and a skirt from the front.
⛳Modern day skort fashion is more feminine with the skirt usually all around. This can be layered, pleated, boxed or any combination of. At first glance it just looks like a skirt but with the practicality and modesty of shorts.
⛳The Skort has been adopted for various sports as a practical yet fashionable piece of clothing. Generally the shorts come attached, but I've also known them to come as separates too.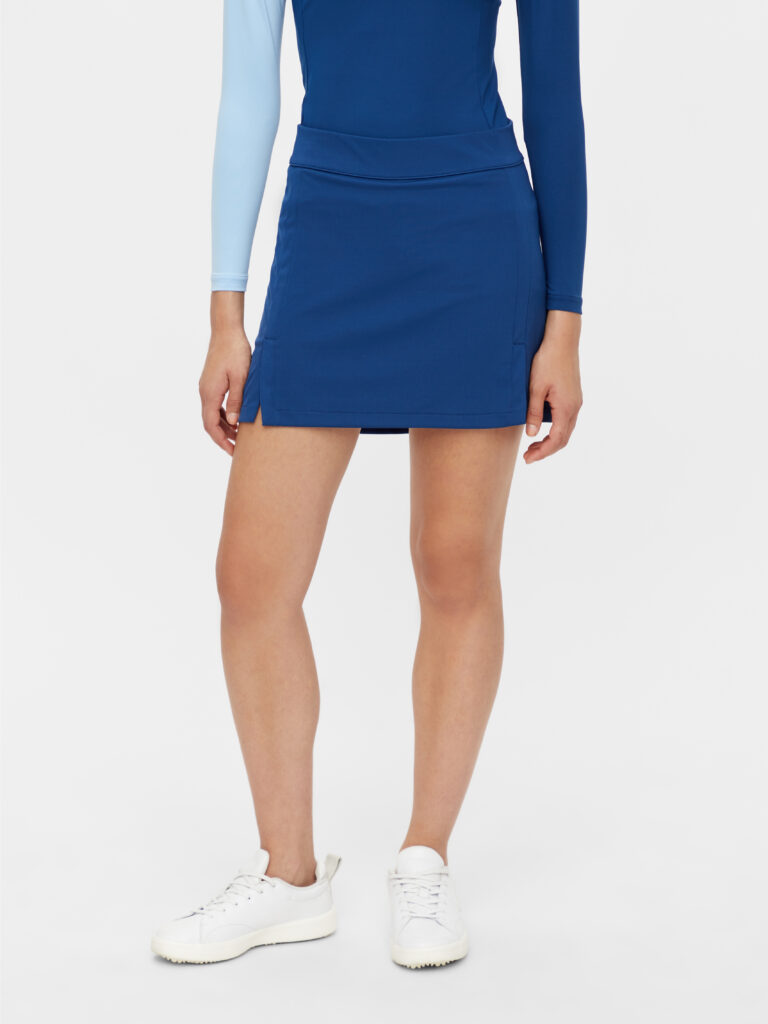 Pros
⛳The skort is a perfect combination of femininity, looks and practicality. Stylish. Comfortable. Variety of fashion conscious styles, lengths and colours. For any women of any age. Often good to hide a bloated tummy!
Cons
⛳Sometimes not that easy to wear if you have to quickly pull waterproof trousers over the top. The shorts leg width can be sometimes be too big or too small/tight- not everyone has 6'1" fashion model legs!
Here are a few brands I got to trial last summer:
⛳Lucky in Love
The flow of the material is distinctly feminine. Lucky in Love clothing is known for being a bit 'out there' with colour ways and styles, making its own fashion statement on the golf course and tennis courts. I did like the layering concept and did receive many compliments for the floral skort. I also particularly liked the mesh inner layer which meant fewer layers bunching up over the stomach whilst allowing breathability. The pink basic wear is a good wardrobe staple. The pink one was meant to be longer in length and the floral of standard length, however, I didn't see much of a difference in the lengths. Both were nice and easy to wear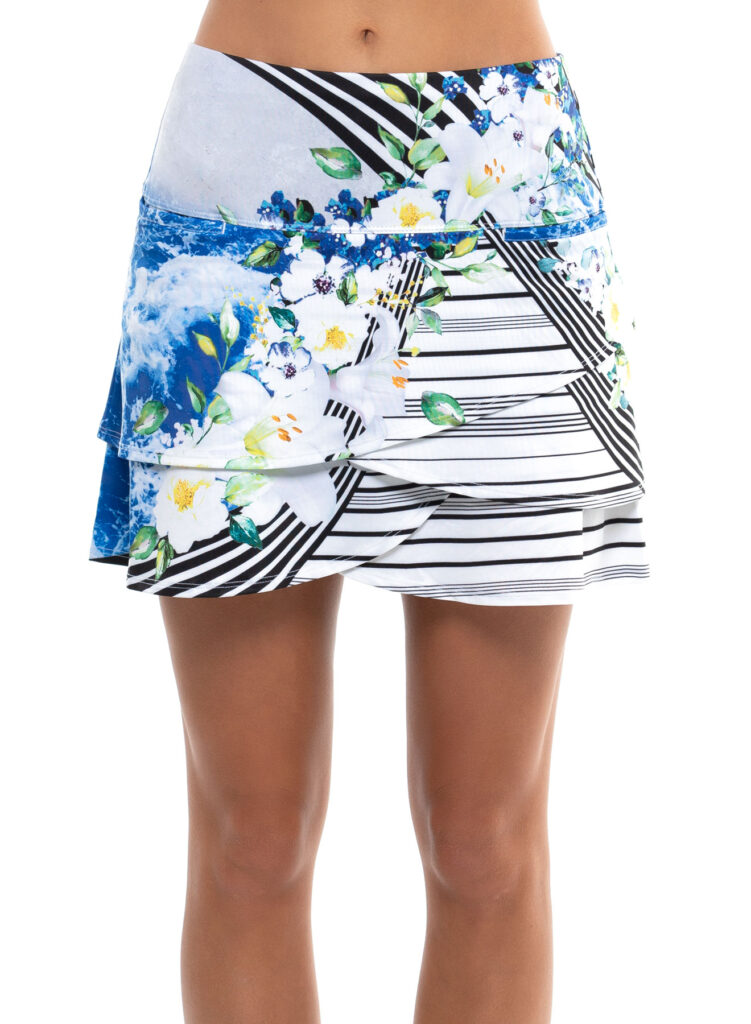 www.shopluckyinlove.com
Floral layer Skort RRP £100
Pink Scallop Skort RRP £80
⛳J Lindeberg
A house hold name in golf fashion for males and females. The skort provided was beautifully cut and hung well on the coat hanger – and on me!! Although a little on the small side compared with others of the same size the redeeming feature was its quality. I also loved the shade of blue (midnight) provided which made a nice change from navy. The soft flowing material sits well topped by figure busting fitted waist band to add to the off centre pleat at the front for an understated fashion piece
Amelie Skort featured in midnight blue. RRP £55 available at www.jlindeberg.com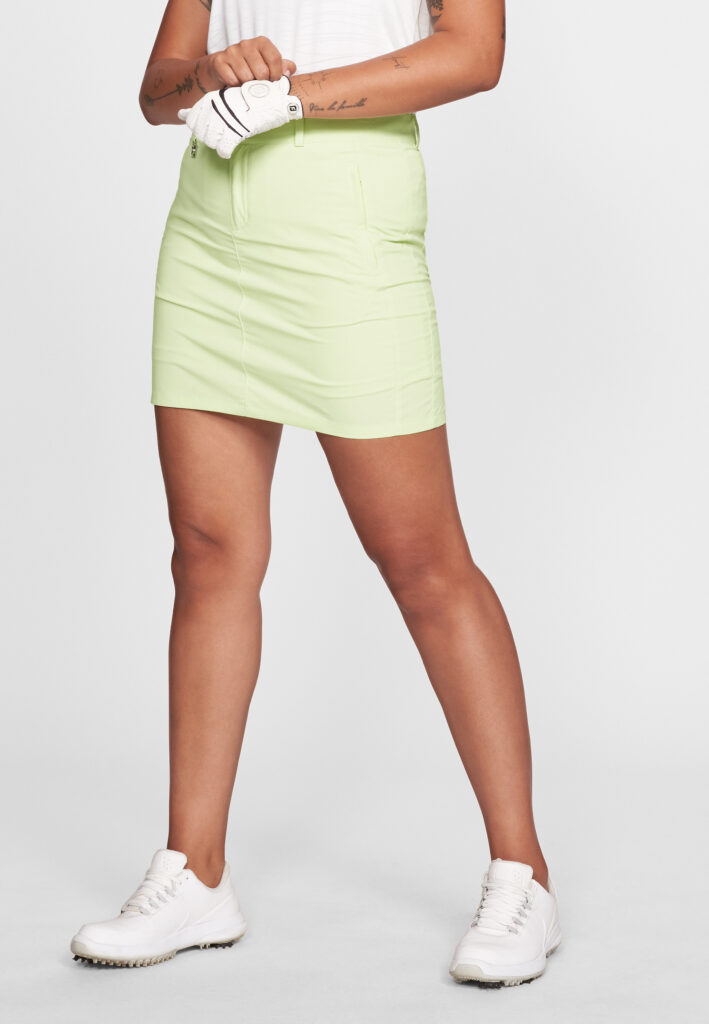 ⛳Röhnisch
If you want a good all round article of golf clothing Röhnish have been around the track so many times, you can almost guarantee they will have it. Adopting more of a tailored fit, they look smart as well as being practical. The navy blue/dog patterned 'smooth' skort is a pull on which did manage to hide a multitude of sins whilst remaining very comfortable – this one will be one of my go-to pieces for a long time The lime green 'Active' skort one was more of a traditional button and zip front of a really nice light weight material. Perfect for hot summer games of golf for added comfort. Being a Swedish brand I always feel like Röhnish clothing fits me well as a 5" 10" non-supermodel proportions.
Skorts featured:
Active Skort RRP £69.95
Smooth Skort RRP £89.95
⛳Available from various pro-shops and on-line
⛳Prices correct Summer 2021
➡️Full review on golfgurugroup.blogspot.com
➡️More stories on golfgurugroup.blogspot.com
➡️Follow TLG.golfplus
➡️Subscribe to Travellingladygolfer on You Tube