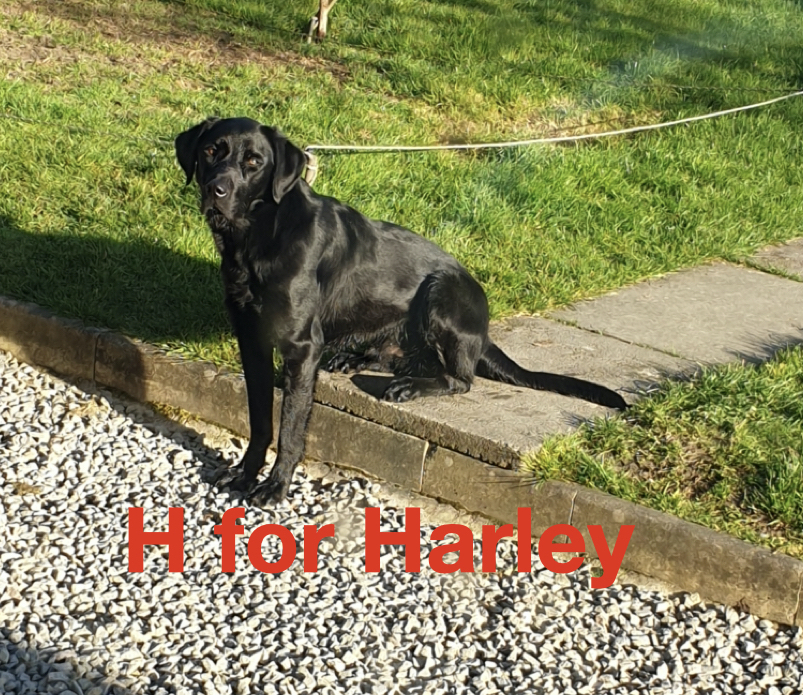 H for Harley
H for Harley
?‍?Not at all golf related, or even travel – but the one thing that has kept us entertained, sane and busy, Harley our black Labrador.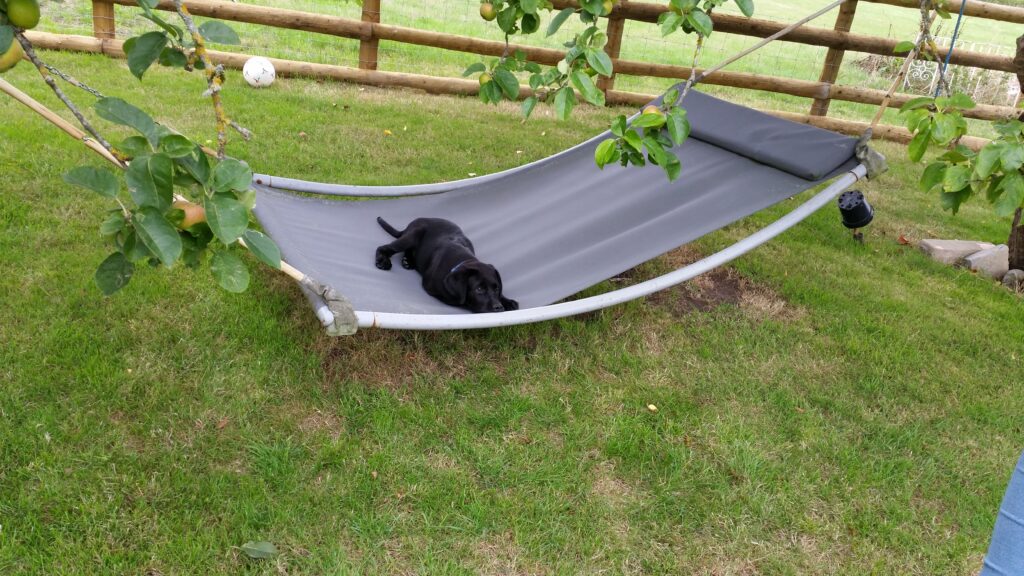 From the moment we got him aged just 8 weeks, our household was in danger of never being the same again. He never ate any walls, chewed any slippers or tried to go upstairs or slide onto the sofas. He did however, pee everywhere, ate anything that dropped on the floor and was as mischievous as any youngster, dog or otherwise.
?‍?We took him to puppy training classes where he won most improved, got to say it wasn't difficult with the assortment of shapes, sizes and sharp teeth on offer. He proudly displayed his blue ribbon on his cage until one day he got bored and ate it.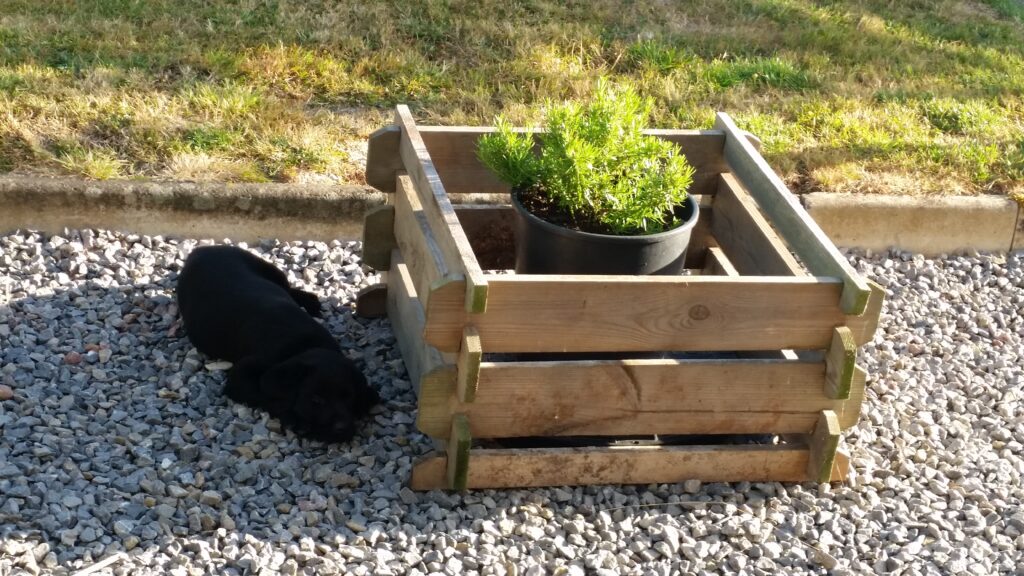 Harley loves his toys, especially the squeaky ones. His current favourite is Teddy Edward, a dog or maybe even a teddy with a squeaky belly and a multicoloured scarf. He tosses it around, catches it and does it all again. Removing all breakable ornaments, plants and anything below ceiling height, it really is great to watch him play. Then he chews it, we tell him off, he rests his head on Teddy's belly then starts all over again a few moments later.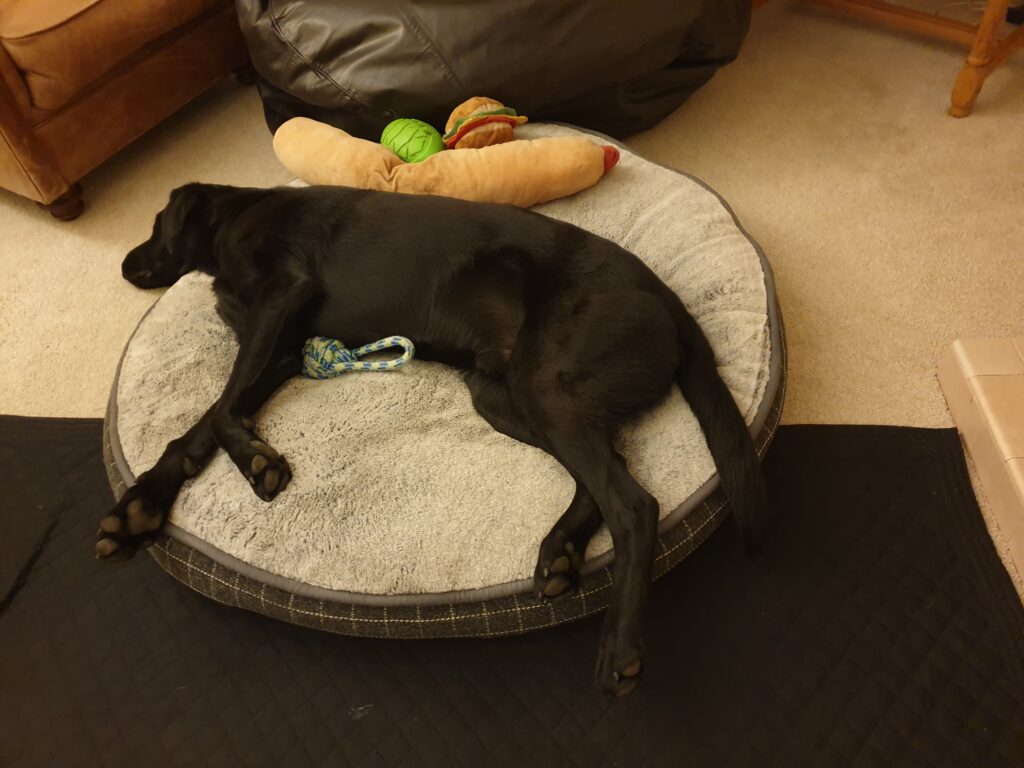 ?‍?When you walk in the door he has something to give you. If you ignore him, he still keeps trying to give you something, bumping it into your leg, just to get your attention. We've had dog toys, slobbered scarves, gloves, shoes, towels, plastic cups and one of his favourite offerings freshly, yet carefully, picked stash from the card recycling bin. A fine reward, just for coming home.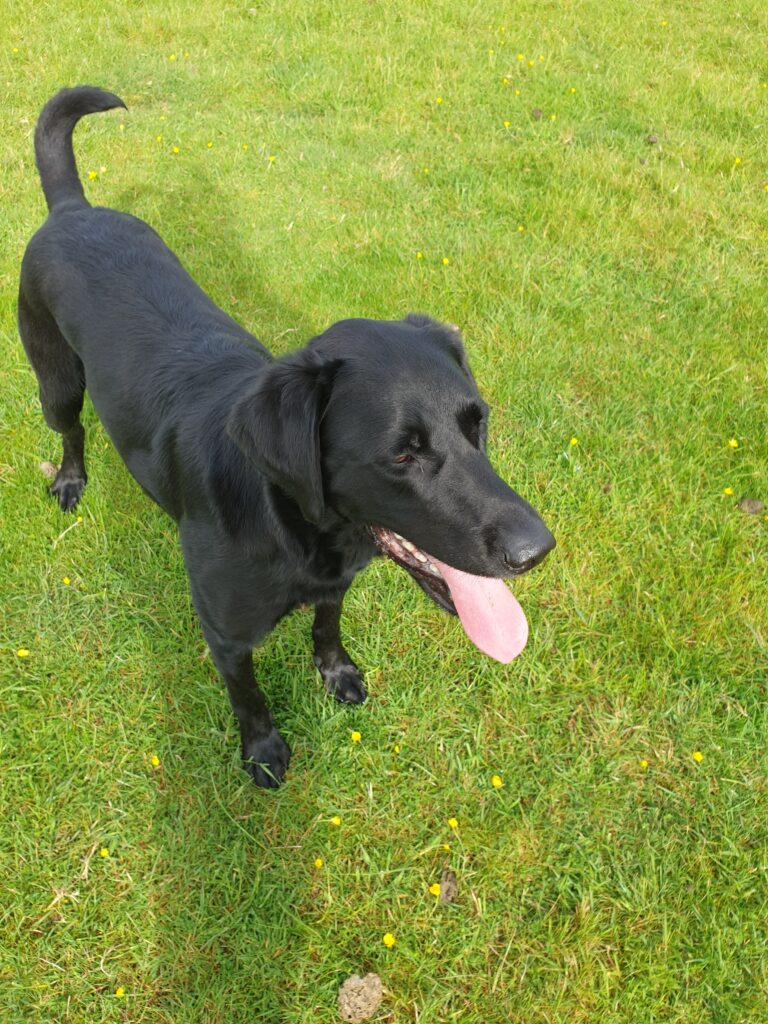 ?‍?Simple in his approach to life, he loves to chase a ball. In fact he's so ball blind, very little distracts him, not even another dog. A squirrel on the other hand is fair game as he hurtles towards the fast squirrel trying to catch it. Coming to an abrupt stop almost head butting the tree as the sneaky little thing climbs higher, taunting him.
?‍?His ever present wagging tail, whacking you on the head as you bend down to tie your shoes up. The perfect height for any coffee table, that tail can be lethal as cups and their contents go flying across the room. Food on a plate on the coffee table – well thats just his – in his mind. You say no, and he licks his lips backing away knowing that if you move, it is bound to end up in his mouth.
?‍?He never begs at the table or in the kitchen, but we never seem to have bits on floors either? He does however, sleep under the table whilst we eat. He knows when its bed time, he tells us to stop watching a load of rubbish on television when he wants to go to bed, after his quick relief outside.
?‍?And would you believe he can pee on command – very useful indeed!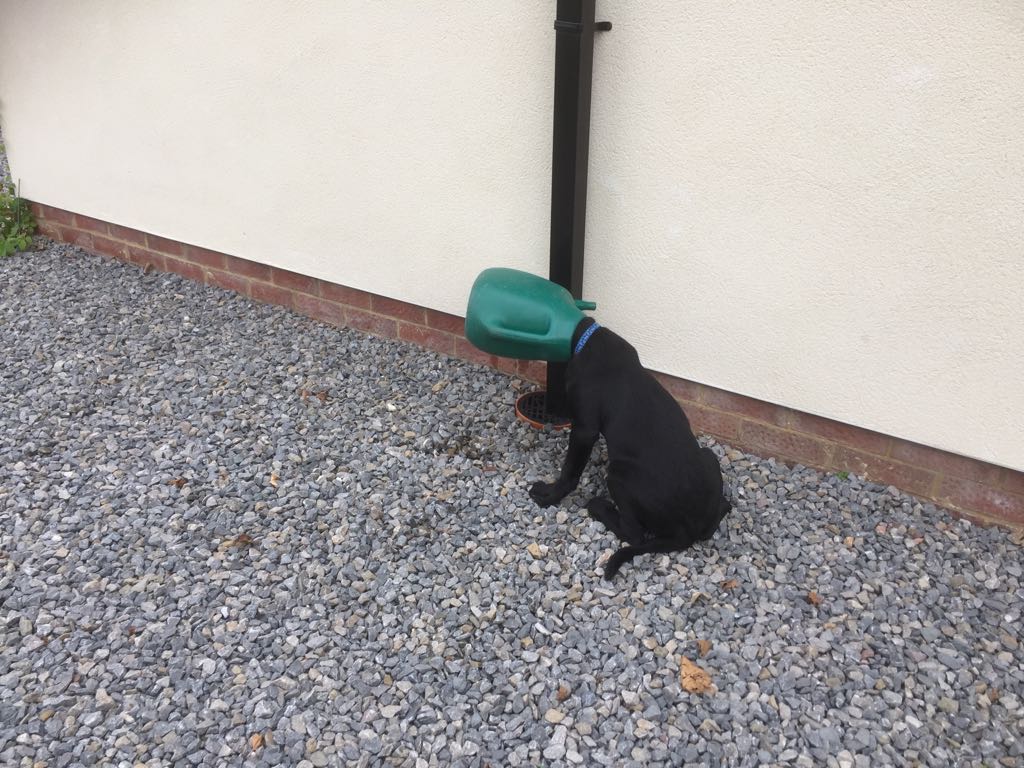 ?‍?As with many, lockdown was tough. Having Harley nagging for his walks and demanding our attention gave us some purpose to the ground hog days of lockdown.
?‍?His way to get our attention was to squeeze his incredibly hard nose under our arms and shove upwards, hoping the loose arm might land on his body somewhere for a stroke. If he was in luck it did, whereupon he'd do a circle under the newly found stroking implement so he gets a good rub. The nose shoving often resulted in spilt drinks, but he didn't care, he'd got our attention by then!
He's a long legged lab, he never quite grew into his legs but he's as quick as a whippet (not squirrel) and as daft as a brush and we love him. Long walks twice a day, a bit of ball chasing , two square meals of the same boring brown biscuit stuff which he devourers in seconds, water, a little love and kindness and the rewards are there to be had.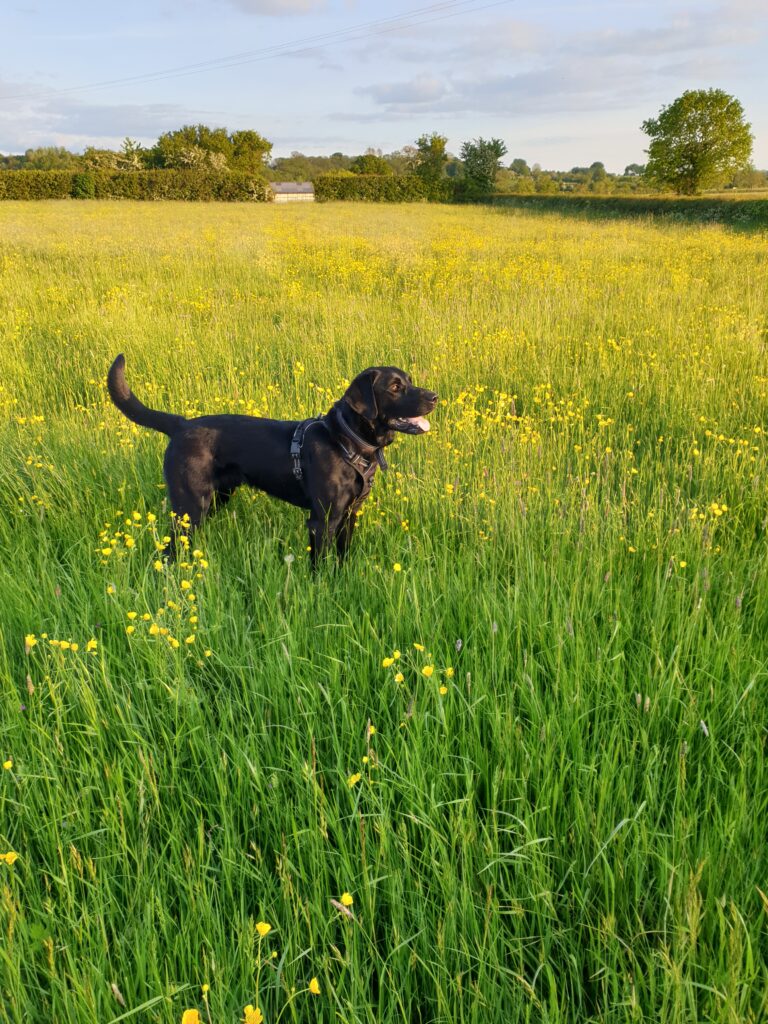 ?‍?Now he is on permanent holiday with his other Mummy and Daddy and not having him here this week has been strange. Smiling at the thought of them being woken up by his tail bashing on the wall, the odd bark which makes you jump out of your chair and the constant falling over him as he's always in the way, gives us some pleasure.
?‍?So forgive my little indulgence when talking about Harley, but any dog, or cat owner knows how much they become part of your family, and how much we allow them to.
➡️Full review on golfgurugroup.blogspot.com
➡️More stories on golfgurugroup.blogspot.com
➡️Follow TLG.golfplus
➡️Subscribe to Travellingladygolfer on You Tube