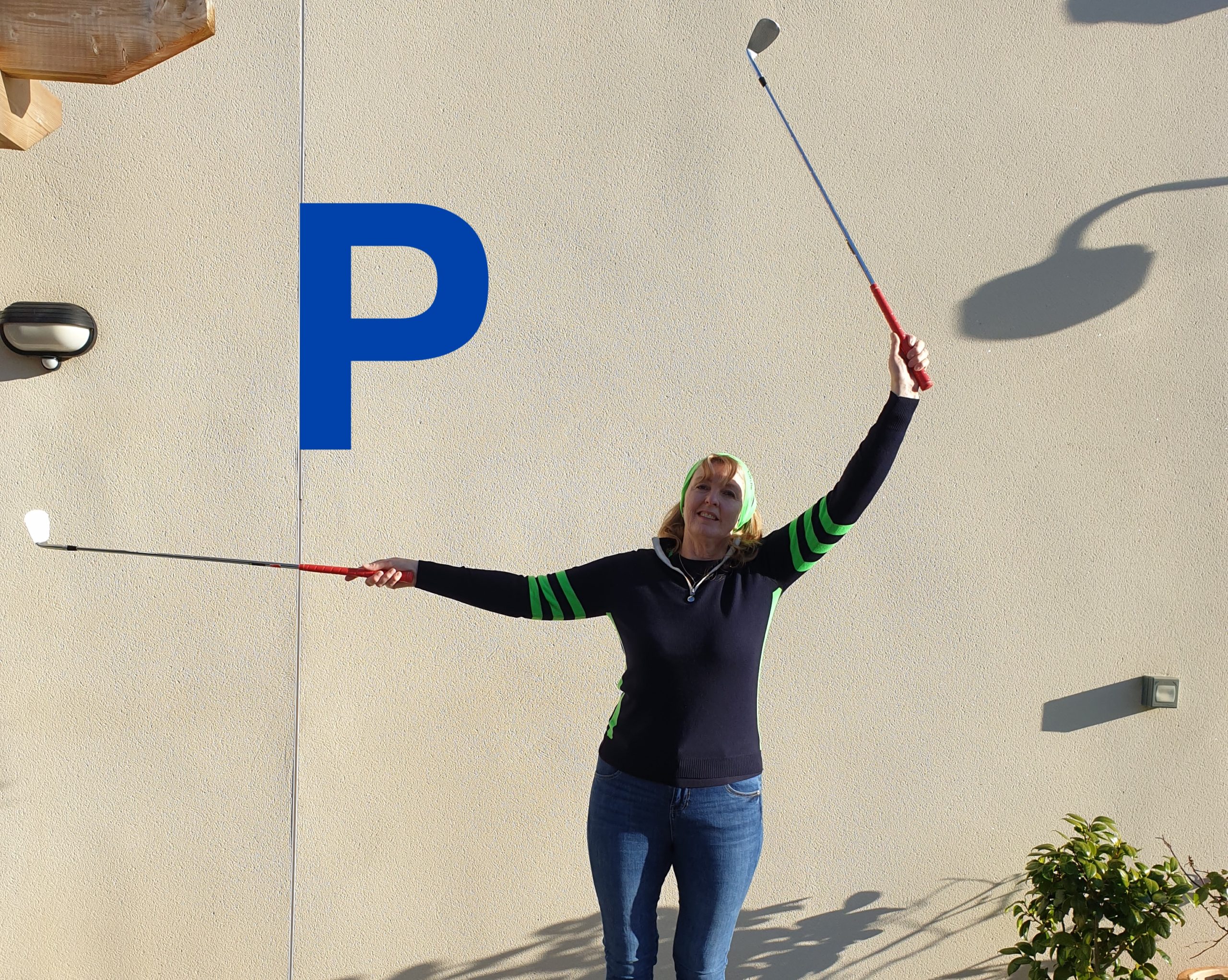 P – Porthmadog
GB&I Golf Course Reviews – Z to A
Over the next 26 days, I am going to showcase one golf club a day in GB & I.  It is my ode to some great golf.  Full write up's can be found on golfgurugroup blogspot or on golfgurugroup website under the Travelling Lady Golfer tab.
Look out for the daily influx of unique, quirky, amazing golf courses across the GB & I on offer.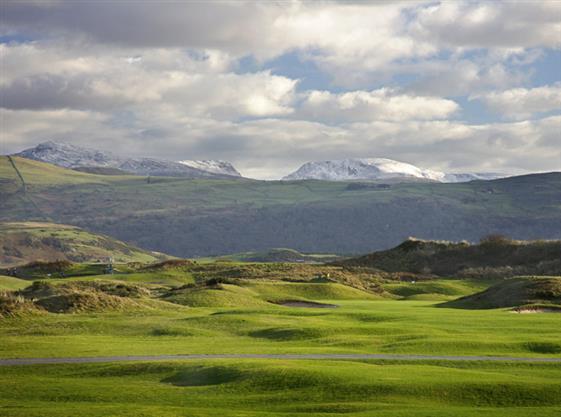 Porthmadog Golf Club
Morfa Bychan, Porthmadog, Gwyneed, LL49 9UU
Two unique 9 holes merging to form the traditional 18 holes of golf.  This James Braid design dates back to 1905 and is somewhat unusual.
Situated in Morfa Bychan, just 3 miles from Porthmadog the genius is the front nine, whilst not a parkland is best described as heathland.  With the back nine being the links we all know and love.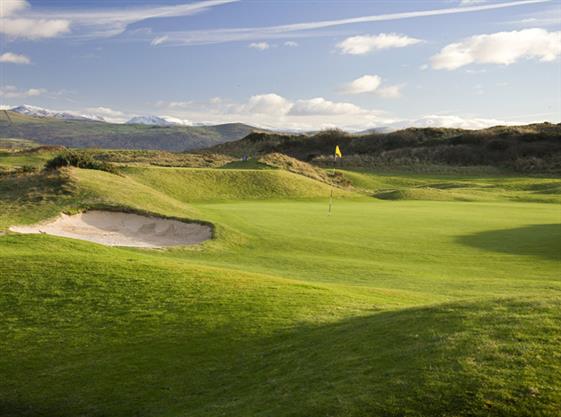 Starting life as nine holes
With Lord Harlech as the inaugural President it was changed to 18 holes around 1910.  About the same time as a new land lease was signed.  To put things into perspective, the new lease had such stipulations as golfers had to be well behaved – still applies to todays game, naturally!  They were not allowed to play golf on Sundays and would be up for paying compensation if a sheep, cattle or any other animal was killed.  There was not helping themselves to game, rabbits, hares or wild fowl either!    An ode to the changing landscape was a caveat to not allow Llyn Samson water levels to diminish!  As it now forms part of the estuary, this gives you some idea of the changes from just over 100 years ago!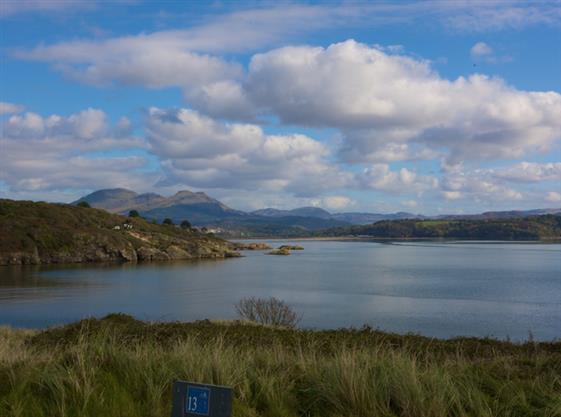 When playing Porthmadog, I remember playing along the estuary, it was windy and the ball wasn't playing my game!  I got up to the 11th green and took stock of where I was.  The estuary was in full sight, a light grey bluish colour, with whispy off-white and green long grasses waving in the foreground.  To my left was the most beautiful white washed stone built cottage nestled into the valley.  I remember remarking to my playing partners that I'd love to live there; wild, rugged and with a great golf course on my doorstep – who wouldn't!
Vista views can also be enjoyed on the 13th as you can see as far as Harlech Castle on a good day.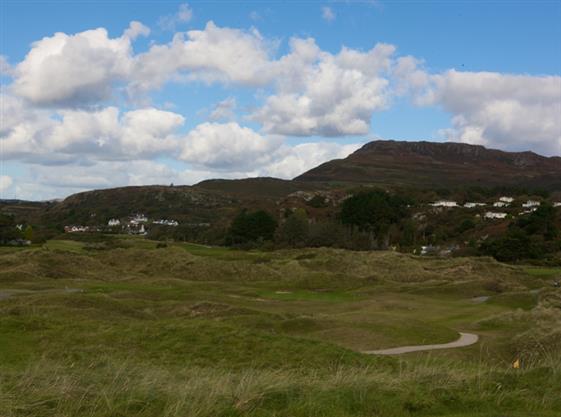 The James Braid
Characteristics are still in play, especially on the back nine.  In the mid 1980, as with a lot of golf course at this time, changes were made to Porthmadog.  The front nine was given a re-vamp on holes 4, 5 and 6.  Locals have, maybe tongue in cheek, labelled this as 'Amens Corner'.  Don't be put off as you stand on the 14th tee looking at the two large mounds which seem to close together as you realise your drive needs to go through the gap!
A friendly club who welcome you with Welsh hospitality
If you're after a unique experience add Porthmadog to your list.  If you're on holiday it's a great course to get a bit of everything and satisfy those golf withdrawal symptoms.  And whilst on holiday in the beautiful North Wales Countryside, think about the Ffestiniog and Highlands Railway steam trains as they chug along as a subtle reminder of yesteryear.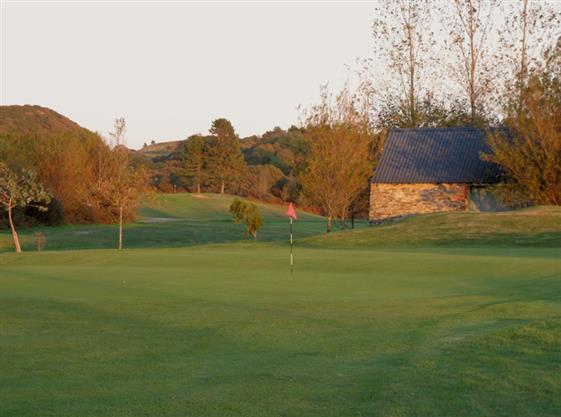 Playing Porthmadog makes you think differently about your round and also about club selection from the differing front to back nine holes.  A heathland, a links, dunes, brooks, big greens, great views towards Snowdonia over Cardigan bay- Porthmadog has it all.
Green fees from £40