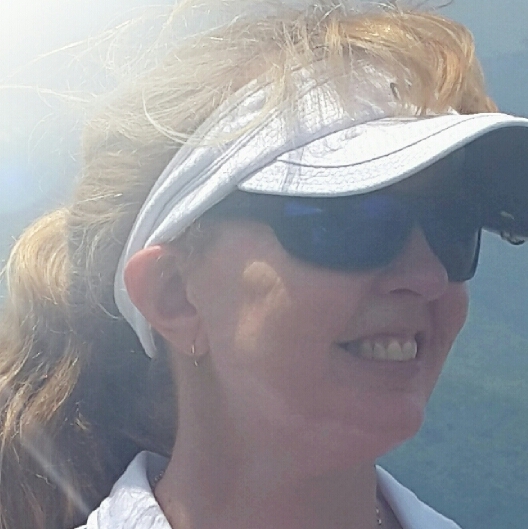 DAWG GONE IT – SUNDOG HAVE DONE IT AGAIN!
Being a relatively recent convert to the wearing of sunglasses for golf, I was delighted to be able to give the new technology the True Blue Lens offers to sunglasses, and how it differed to 'regular' sunglasses.
Dash
The design called Dash are a sleek all black frame and lens, a stylish yet timeless looking sunglasses to be worn with pretty much anything. Making you not only looks like a professional golfer but giving you the protection from the bright sunshine. Do all sunglasses offer this level of 'brightness filtration'? Well no, they don't and when you're out on the golf course there is often no cover from the bright sunshine and you need to know that the sun is being 'managed' to suit you and your game.
A simple timeless design that enables you to forget about the glare and simply just get on with your game
Pace
I've got to be honest; I took one look at these and thought, I'm really not sure. These are hard core sunglasses, designed for hard-core sports men and women – I'm not sure hitting a little white ball around a field, albeit a manicured field puts me as a hard core sports person. However, the design features I didn't like the look of are actually the best thing about the PACE glasses and one which I'm glad to write about. The True Blue lens is, as mentioned, simply stunning at filtering out the harsh light but the design of these sunglasses are absolutely perfect for sports such as cycling. Why, being frameless sunglasses it is ideal for all sports. Cycling in the spring morning, the sun high enough in the sky to make a difference, but the early morning temperature being crisp, eyes watering from the cool morning breeze the frameless glasses don't hinder the dripping eyes – magic
Some sunglasses still need the odd squint, the True Blue lens ones don't, they do actually filter out the glare.
The tinted glass rally does not put you off your stroke, , it completely takes out the glare and enables you to focus on what you're there to do –play golf un-hindered. I am now a complete convert to wearing these Sundog sunglasses whilst playing golf, having to check myself when reaching for them even on a dull grey day on the golf course!